November 3, 2017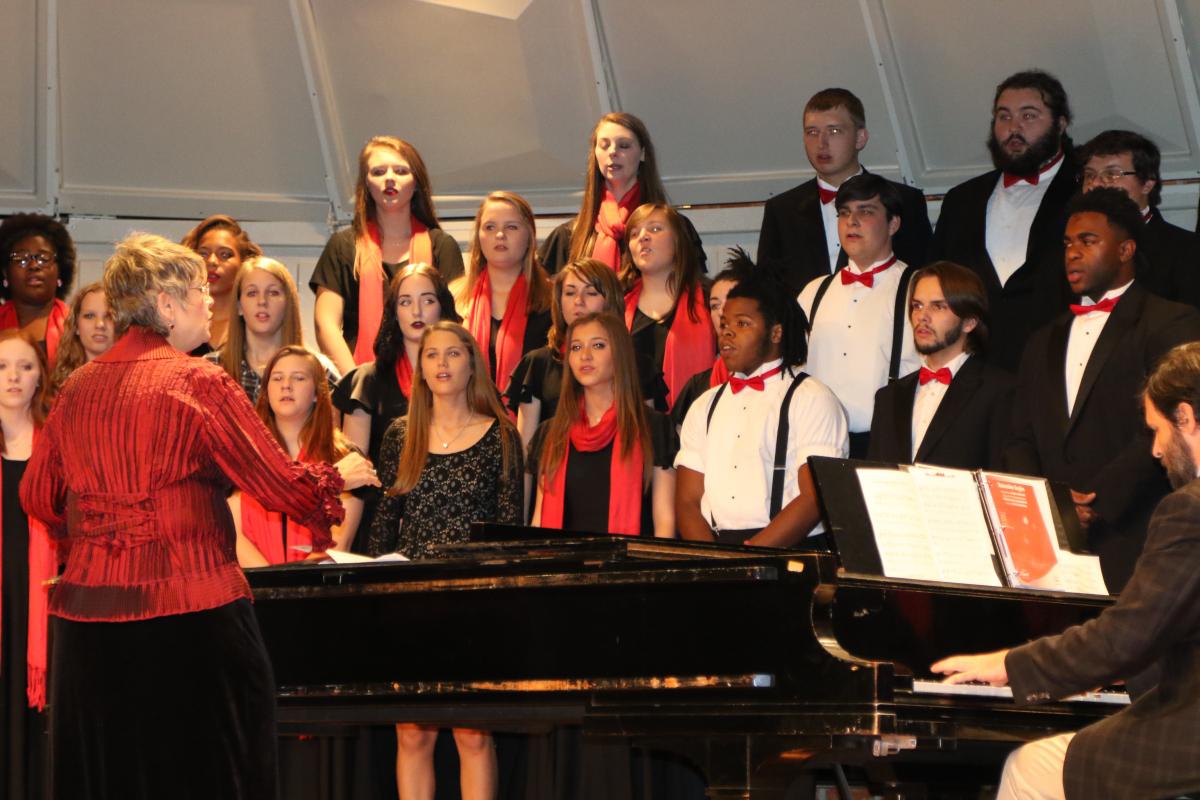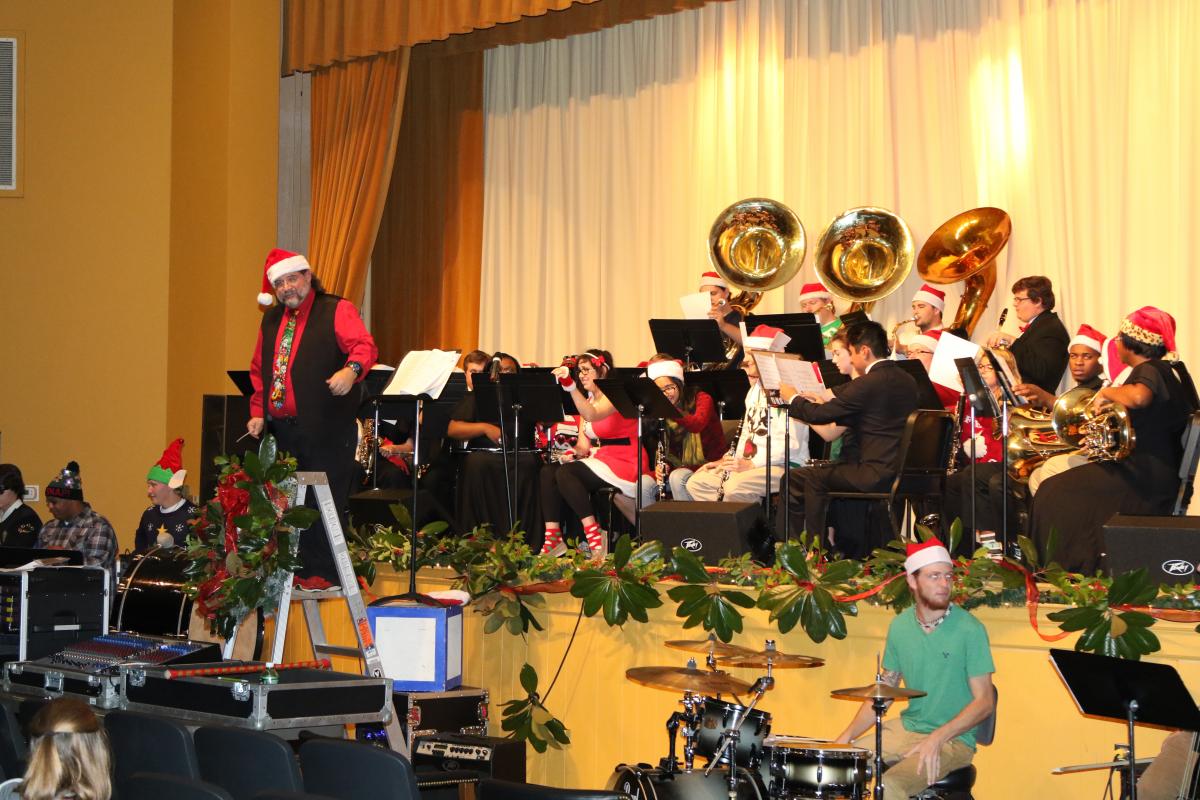 The Concert Choir (left) and the Christmas Band perform during the 2016 Christmas Spectacular. (EC Photos)
As part of its 2017 Cultural Arts Series, East Central Community College in Decatur will host the annual "Christmas Spectacular" Tuesday, Nov. 28, 2017, in Huff Auditorium. The event begins at 7 p.m. and tickets are $10 per person. Children under 6 will be admitted free.
Featured performers will include the Wall O' Sound Marching Band, Christmas Band, Jazz Band, Collegians rock and roll band, Concert Choir, Vocé vocal ensemble, the Color Guard and the Centralettes dance line.
A reception will follow in Mabry Cafeteria and will feature art by ECCC art students and holiday fare by the EC Culinary Arts Technology program under the direction of Chef Barry Karrh.
Tickets may be purchased from any EC band, choir, or Collegians members or by calling the college switchboard at 601-635-2111. For more information, contact Fine Arts Division Chair Chas Evans at cevans@eccc.edu, or call 601-635-6227.