May 1, 2019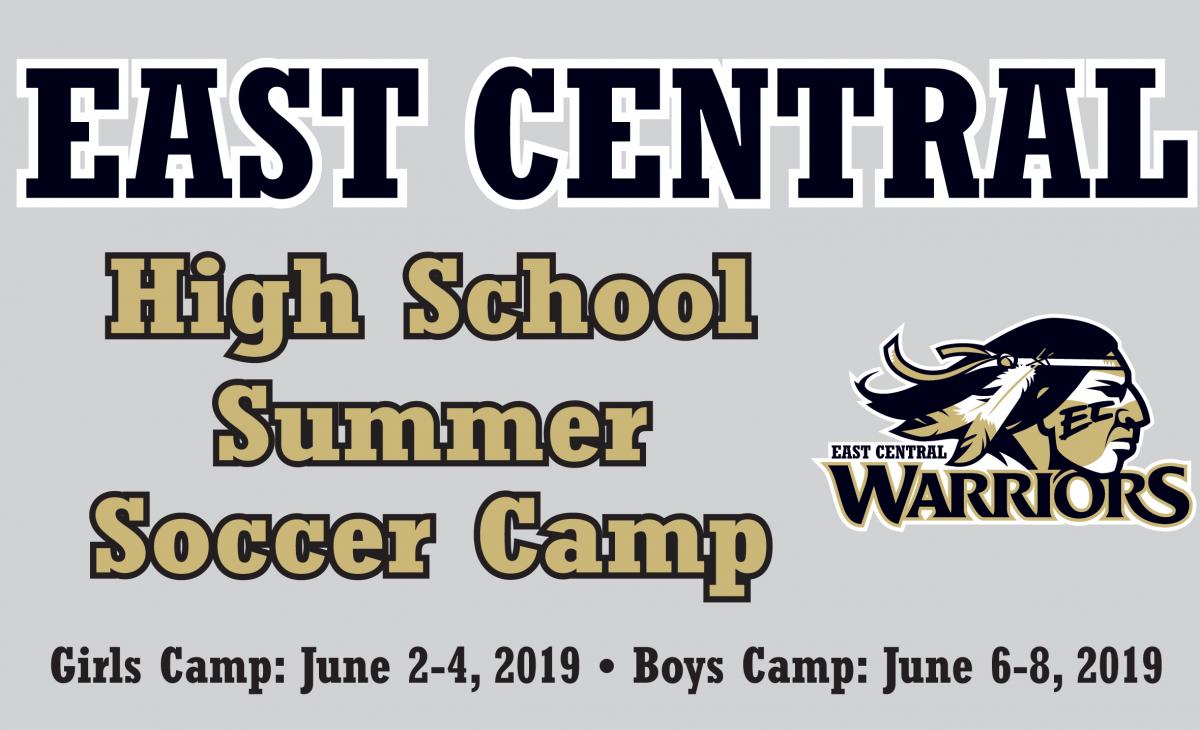 Registration is underway for East Central Community College's high school residential boys and girls soccer camps to be held in June on the ECCC campus in Decatur.
The Summer High School Residential Girls Soccer Camp will be held June 2-4, 2019. The cost is $225 per camper.
The Summer High School Residential Boys Soccer Camp will be held June 6-8, 2019. The cost is $225 per camper.
The camps are open to both high school teams and individual soccer players. Local players and high school teams not planning to reside in on-campus housing during the camps will be charged $180 per player.
Each camp will include six training sessions, three games, an All-Star game, team bonding activities, and footy golf. The cost also includes three meals per day, camp T-shirt, and camp soccer ball.
Training sessions will be conducted on both a full grass pitch and synthetic turf field, as well as an indoor facility.
Residential campers will stay in one of the college's modern dormitories.
The camp staff will include coaches from Belhaven University, Delta State University, Columbia State Community College, Mississippi University for Women, University of West Alabama, William Carey University, and Gulf Coast United Futbol Club, among others.
To register online, visit http://www.eastcentralccsoccercamps.com/.
For additional information, contact Ryan Joiner, East Central Community College women's soccer coach, at rjoiner@eccc.edu or 601-635-6234.