November 11, 2016
The East Central Community College men's basketball team fell to the East Mississippi Community College Lions 76-62 Thursday, Nov. 10, in a non-division contest played in Brackeen-Wood Gymnasium in Decatur.
The Warriors led by a point at the half, 33-32, but a second half surge helped the Lions run away with the victory.
Freshman Dalton Hanna of Jumpertown High School led East Central in scoring with 11 points. He also contributed 11 rebounds and two steals. Neshoba Central High School products Cayman Ruffin and Jaquan Dotson had 11 points each. Ruffin also had three assists and was a perfect four for four at the free throw line for the Warriors.
East Central's fell to 1-2 on the season, while the Lions improved to 3-1.
East Central is back in action at home against Coahoma Community College on Monday, Nov. 14. Tipoff is 7:30 p.m.
All East Central home basketball games are on the radio and live stream video at www.eccc.edu/eccc-media.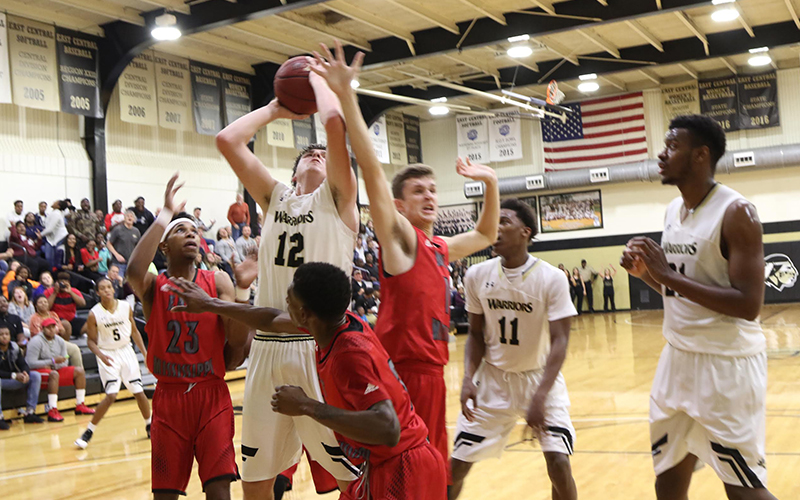 Freshman Dalton Hanna had 11 points and 11 rebounds in the loss to EMCC. (EC Photo)