September 26, 2016
The East Central Community College men's soccer team fell to Pearl River Community College 1-0 in overtime Friday, Sept. 23, in Bailey Stadium, but went on the road to defeat Copiah-Lincoln Community College 2-1 on Saturday, Sept. 24.
Sophomore forward Will Stewart of Newton County High School made both goals in the Co-Lin match-up.
East Central was able to get on the board first with Stewart's first half goal assisted by Blake Bonds of Germantown High School.
After Co-Lin tied the match, Stewart scored the game-winner on a header assisted by Courtland Moore of Center Hill High School for the win.
The Warriors will host Meridian Community College in Bailey Stadium in Decatur on Wednesday, Sept. 28, at 7 p.m.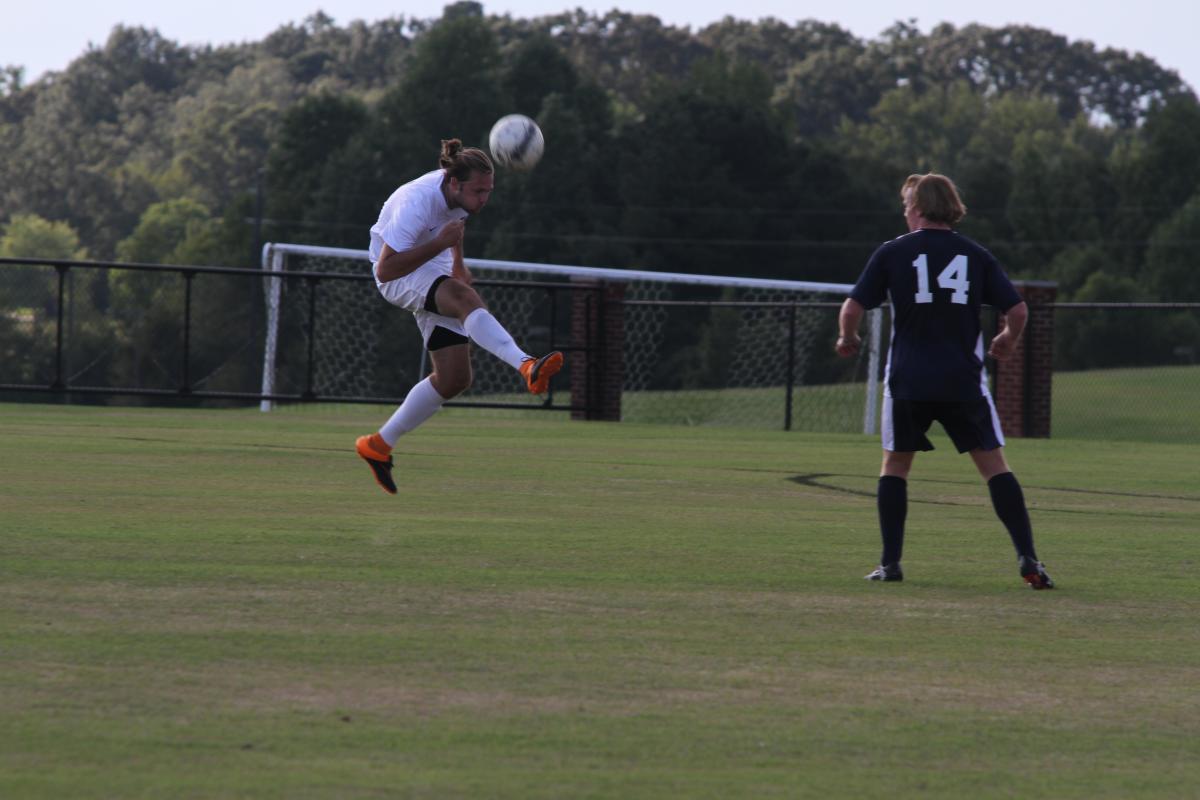 East Central's Will Stewart in action against Co-Lin in the first meeting between the two teams in August. The sophomore had two goals in the Warriors 2-1 win Sept. 24. (EC Photo)