October 3, 2017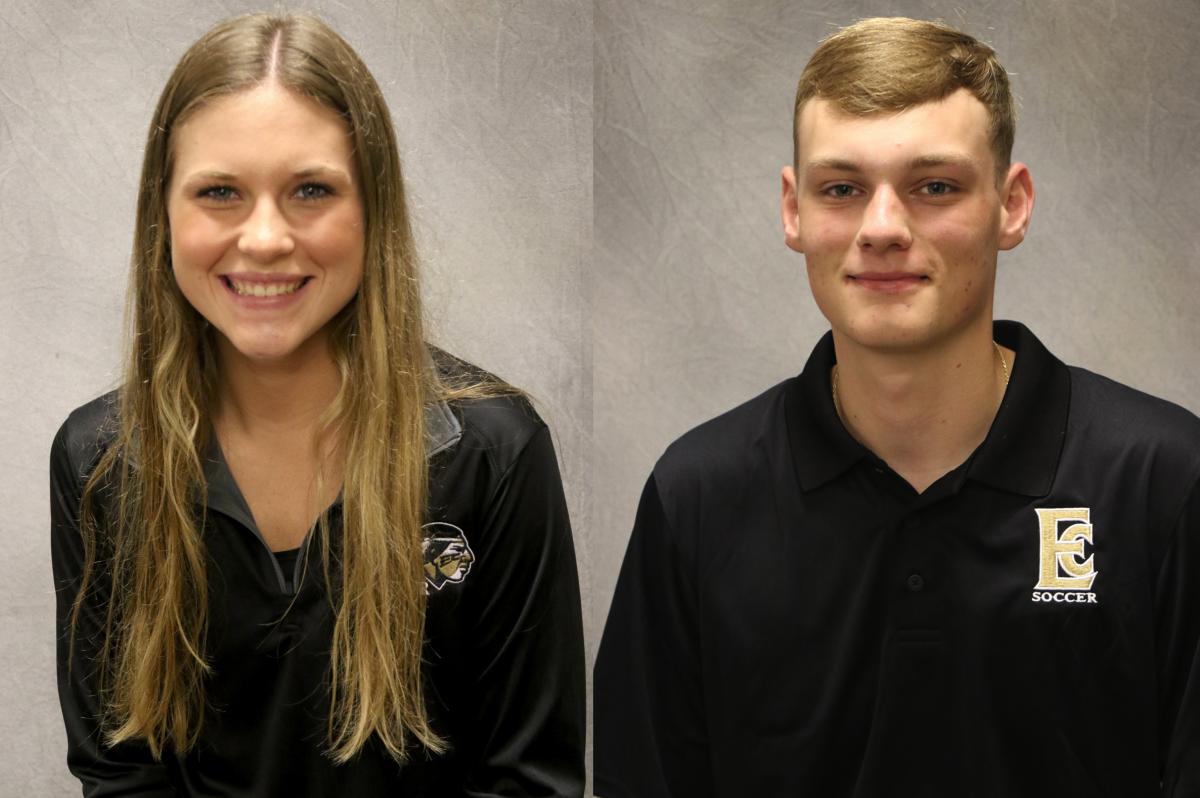 The freshman goalies for East Central Community College's men's and women's soccer teams swept the Mississippi Association of Community and Junior Colleges Goalkeeper of the Week honors for the week of Sept. 25-Oct. 1.
Sarah Gilliland, who prepped at Northwest Rankin High School, faced 14 shots on goal and had 14 saves in 110 minutes of action last week. Her play helped East Central earn a 0-0 draw in a road match against Pearl River Community College that lasted 90 minutes of regulation and two 10-minute overtimes.
Dylan Shoemaker, who prepped at Forest High School, gave up just one goal in 198 minutes in net last week as the Warriors beat Pearl River 1-0 on the road and Meridian 2-1 in two overtimes at home. Shoemaker, who had never played goalkeeper before this season, has given up just one goal in his last 288 minutes in goal and has five shutouts on the season.
The East Central men have a 6-4-1 record on the season, while the women are 3-3-1.
The ECCC teams will host Holmes Community College in an MACJC North Division match on Wednesday, Oct. 4, at 2 p.m. and 4 p.m. on the soccer pitch in Decatur. East Central will then travel to Fulton to play Itawamba Community College, another North Division opponent, on Friday, Oct. 6, at 1 p.m. and 3 p.m.