December 28, 2017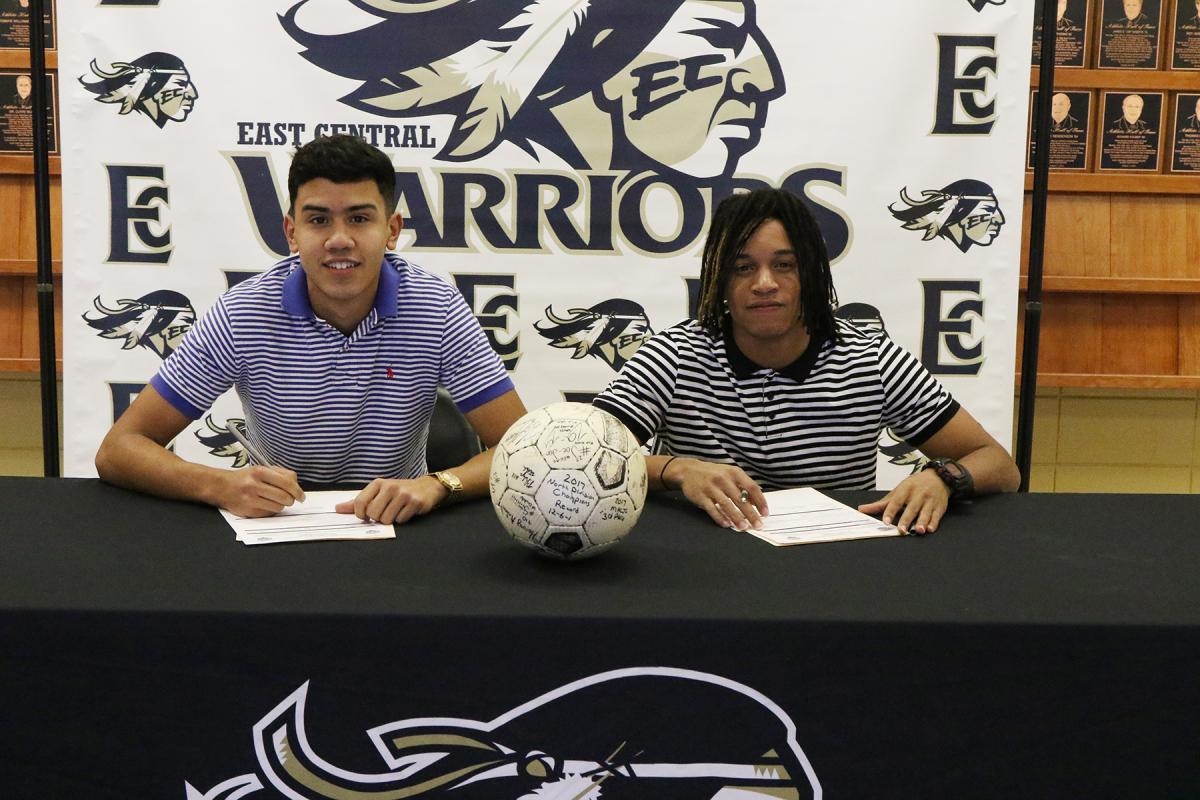 East Central Community College soccer players Hector Mendoza (left) and Joseph Stewart recently signed National Letters of Intent to continue their careers next year at Paul Quinn College in Dallas, Texas. (EC Photo)
East Central Community College soccer players Hector Mendoza and Joseph Stewart have signed National Letters of Intent to continue their careers next year at Paul Quinn College in Dallas, Texas.
Mendoza is a product of Center Hill High School in Olive Branch. The defender was a two-year starter for the Warriors and was selected a Mississippi Association of Community and Junior Colleges All-Star and MACJC Honorable Mention All-State this fall.
Stewart is from Jackson and prepped at Callaway High School. A two-year starter for ECCC, the forward scored six goals and was the second leading scorer for the Warriors in fall 2017. He also was MACJC Honorable Mention All-State
The 2017 Warriors claimed the MACJC North Division Title and finished the season third in the state.
Kenneth Thompson of Decatur serves as head coach.