September 15, 2018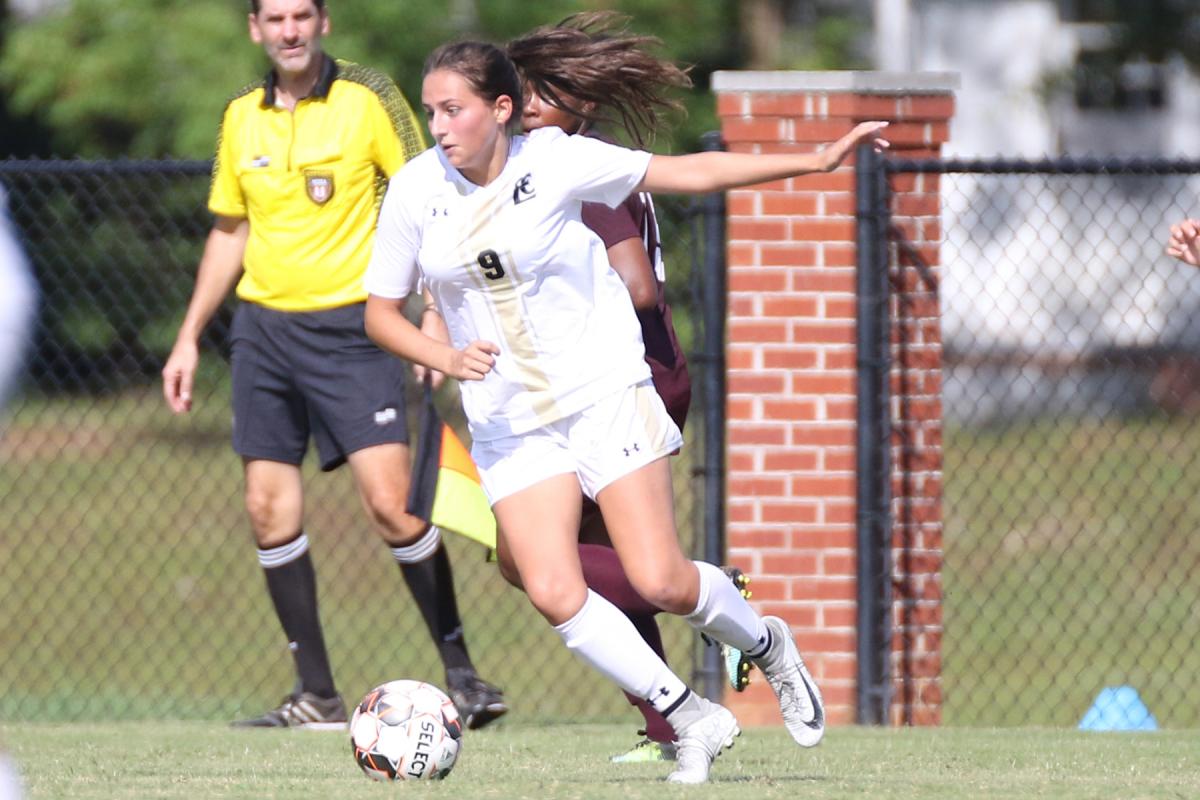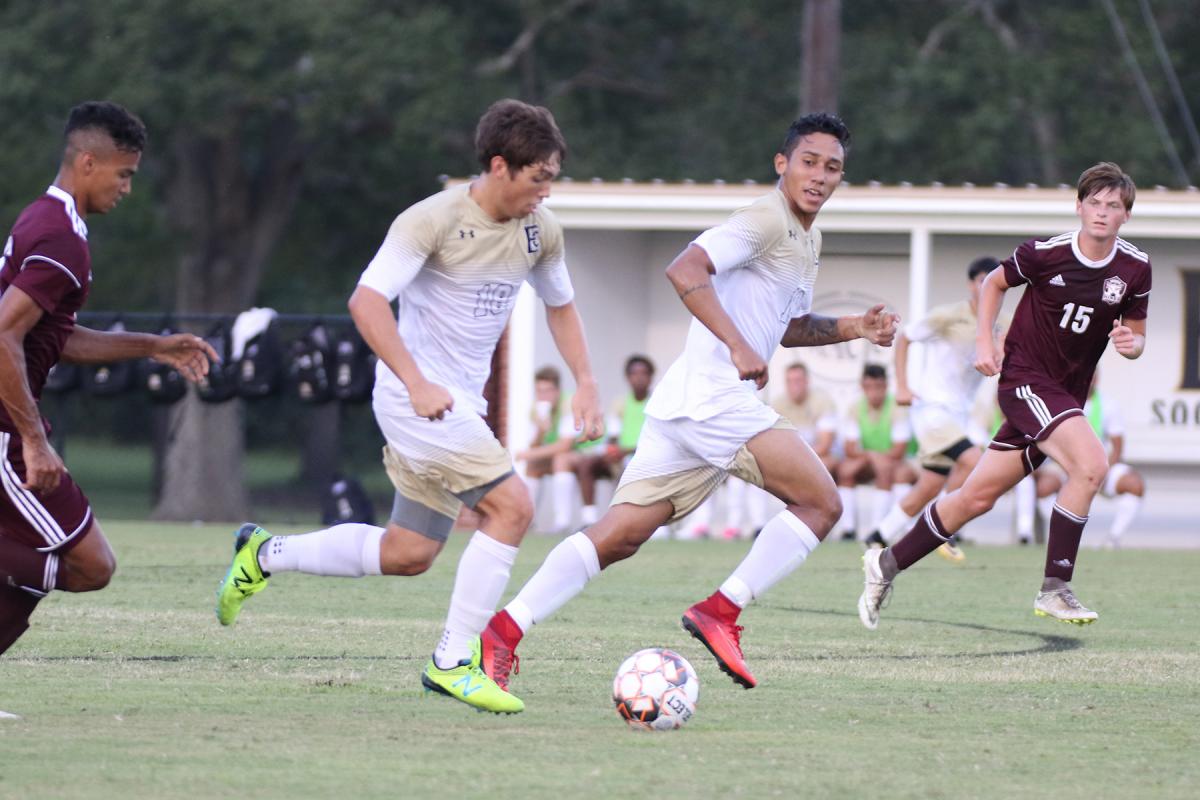 (Left Photo) Lady Warrior Leah Anderson scored two goals in the win over Hinds. (Right Photo). Warriors Braylen Greer and Vitor Gomes push the ball up the field against the Eagles. (EC Photos)​
The East Central Community College men's and women's soccer teams got much-needed MACJC North Division wins with a home sweep of Hinds Community College in matches played Friday, Sept. 14, on the ECCC campus in Decatur.
In the opener, the Lady Warriors got a pair of goals from freshman forward Leah Anderson to post a 5-2 win over the Hinds Lady Eagles. With the win, ECCC moved to 2-5 on the year and 1-3 in the MACJC North Division. The Lady Warriors also snapped a five-match losing streak.
In the nightcap, the Warriors stormed back from a 3-1 halftime deficit to defeat the Hinds Eagles 4-3 behind the two goals of sophomore midfielder Vitor Gomes (Fortaleza, Brazil). East Central improved to 2-4 overall and 2-2 in league play.
For the Lady Warriors, Anderson (Leyland, England) scored one of her goals in the first half to give East Central a 1-0 lead at intermission. Sophomore midfielder Carrington Payne of Richland and sophomore defender Haley Jones of Pelahatchie scored second half goals before Anderson netted her second goal for a 4-0 lead. Hinds would close the gap to 4-2 with a couple of late goals, before freshman defender Amelia Whitfield of Pearl scored a final goal that gave East Central the 5-2 win.
"The girls were on top of their game today and played some great soccer," said ECCC head women's coach Ryan Joiner after the victory. "We knew a division win would keep us in the playoff hunt in the MACJC North, and today was critical for our future. I'm proud of the ladies and their performance today."
In the men's action, Hinds jumped out to a 3-0 lead over the Warriors in the first half. Freshman forward Braylen Greer out of Warren Central in Vicksburg got East Central on the scoreboard late in the half on a header with an assist from freshman midfielder Joel Hill of Newton County.
East Central would shutout the Eagles in the second half. Sophomore midfielder Hunter Holdiness of Warren Central had a goal and Gomes scored two, including the game winner off an assist from Greer.
The ECCC teams are back in action Sunday, Sept. 16, when they host Pearl River at the Soccer Field on campus. The women will play at 2 p.m. and the men will follow at 4 p.m. These matches were originally scheduled for Sept. 19.
The Lady Warriors and Warriors will then host Southwest on Friday, Sept. 21, on the turf of Bailey Stadium. The women's match begins at 5 p.m. and the men will play under the lights at 7 p.m.