October 8, 2019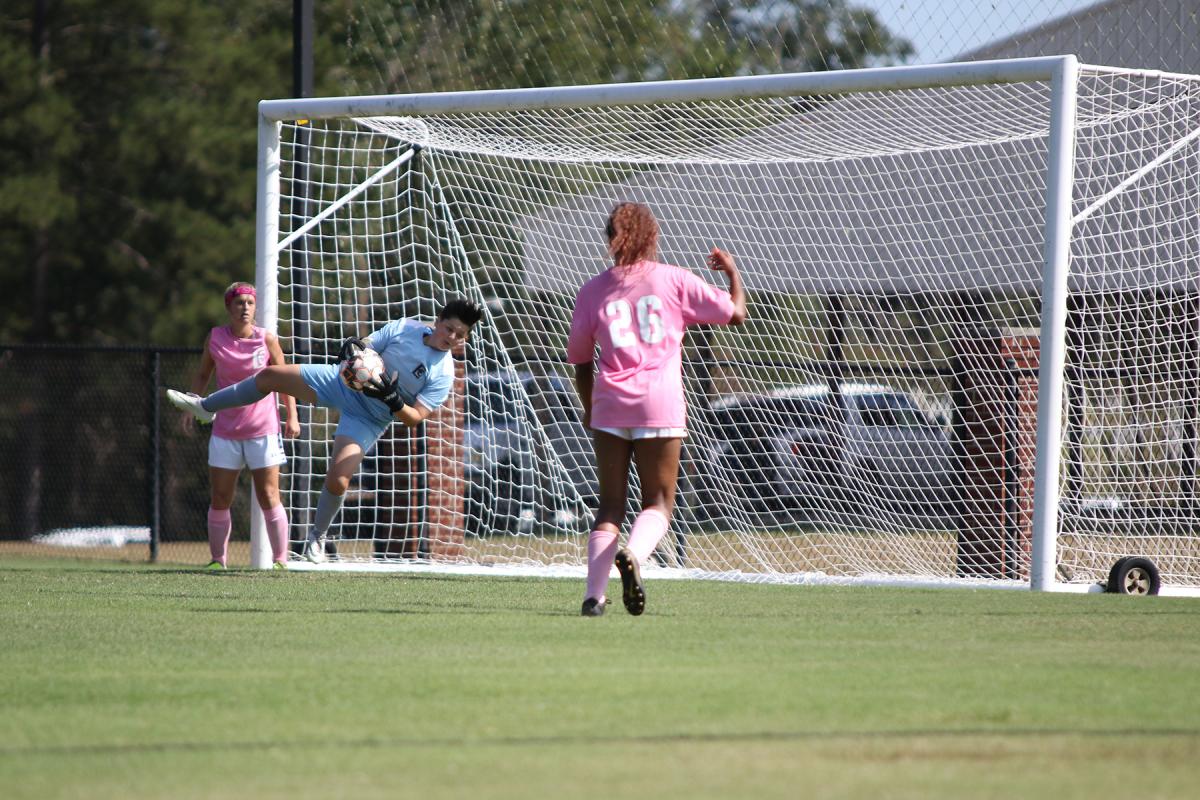 Freshman goalkeeper Phoebe Tomlin makes a diving catch in goal against Itawamba. (EC Photo)
The East Central Community College Warriors got a goal in each half en route to a 2-1 MACJC North Division soccer win over the Itawamba Indians Tuesday, Oct. 8, at the Soccer Pitch in Decatur. In the first match of the day, the ECCC Lady Warriors lost 1-0 to Itawamba in two overtimes.
The win over the division-leading Indians was East Central's third straight and moved the Warriors a step closer to qualifying for postseason play. The Warriors are now 6-8 overall and 3-3 in division play. East Central is in third place in division play, with the top three teams qualifying for the state playoffs. Itawamba fell to 8-4 overall and 5-2 in the division.
Scoring goals for East Central were freshman forward Rashun Ludgood (George County) and sophomore midfielder Terrell Johnson (Jackson, Murrah).
The Lady Warriors and Lady Indians battled through 90 minutes of regulation and into the second, and final, overtime period before Itawamba got the golden goal with 1:18 to play for the 1-0 win.
The loss dropped the East Central Lady Warriors 6-6-1 on the season and 2-4 in MACJC North Division play. The Lady Warriors remain tied for third place in the battle for the final playoff spot. The ICC Lady Indians improved to 11-3 overall and 6-1 in the division.
East Central will host Hinds on Friday, Oct. 11, when the Warrior and Lady Warrior sophomores will be honored between matches. The women will play at 5 p.m. and the men at 7 p.m. at Bailey Stadium on campus.
The final division matches of the year are Tuesday, Oct. 15, when East Central travels to Senatobia to face Northwest at 1 p.m. and 3 p.m.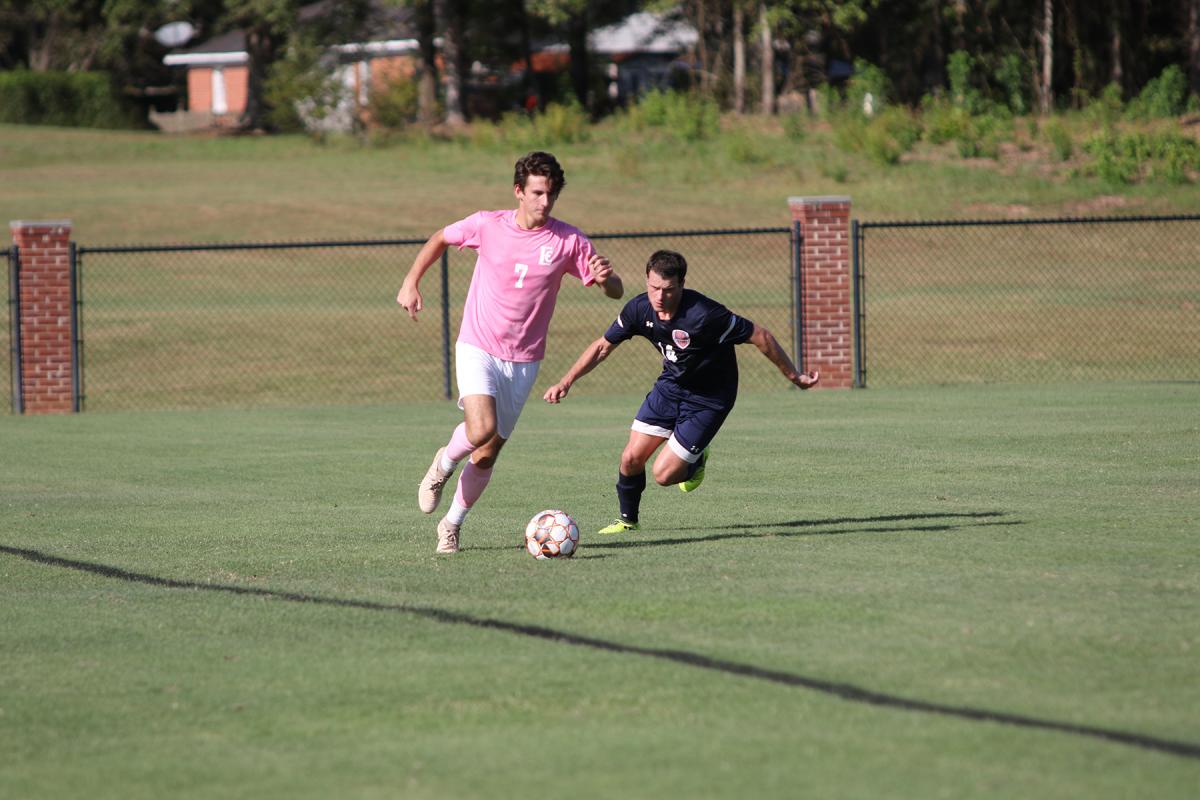 Freshman forward Kai VanCourt pushes the ball up the field in the win over Itawamba. (EC Photo)