February 10, 2017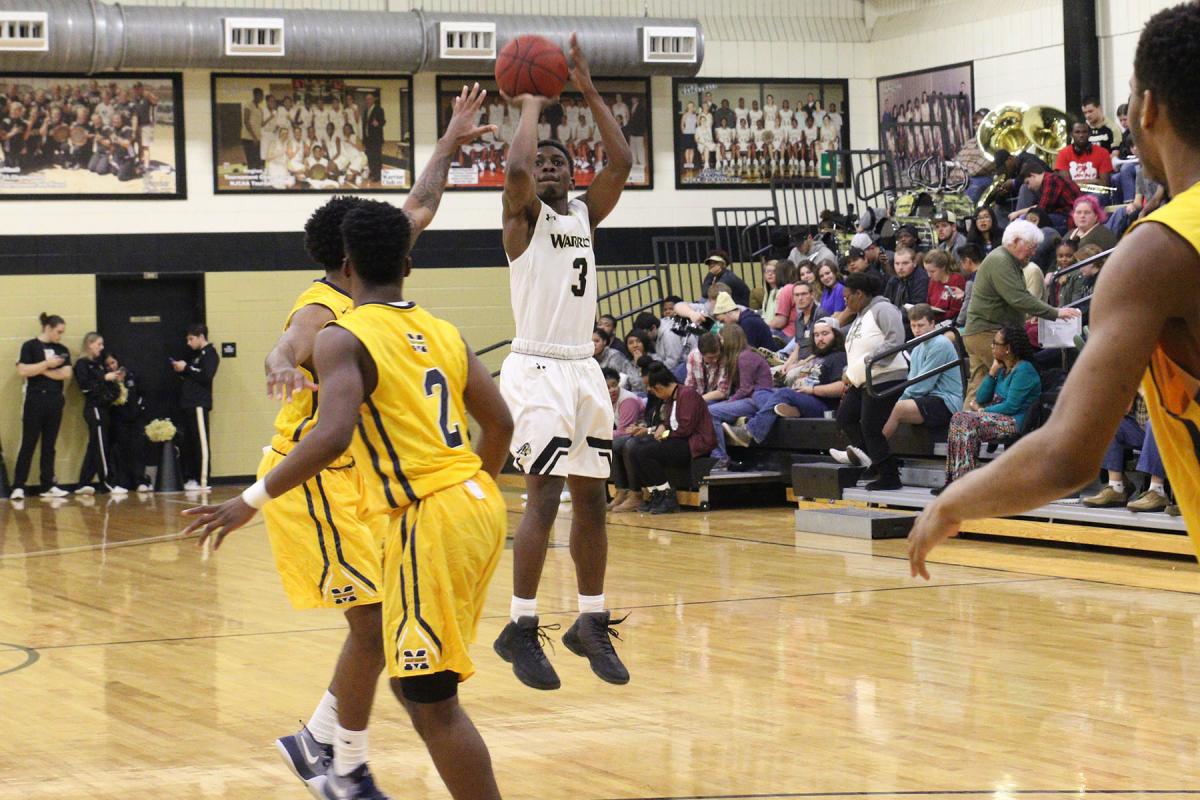 A steal and a layup by East Central's Jaylon Bardley with 1:06 to play helped the Warriors get a big win over Gulf Coast. (EC Photo)
The East Central Community College men's basketball team improved its playoff chances with a crucial 82-78 MACJC South Division win against Mississippi Gulf Coast Community College Thursday, Feb. 9, in Brackeen-Wood Gymnasium in Decatur.
The Warriors went up early in the first half, but could not hold on to their lead trailing 37-32 at the half.
ECCC fought back in the second half putting up 50 points in those 20 minutes to grab the win.
With the score tied at 76 and a 1:06 left on the clock, a steal and layup by Jaylon Bardley of New Hope High School allowed ECCC to regain the lead and win the game.
Sophomore forward Tonzell Handy of Lanier High School led the Warriors in scoring with 16 points and 10 rebounds. Bardley added 14 points, seven assists, and three steals for ECCC. Also in double-digit scoring were Cayman Ruffin of Neshoba Central High School with 13 and Thurston McCarty of Quitman High School with 13.
East Central will be back in action Monday, Feb. 13, against Copiah-Lincoln Community College in Wesson at 8 p.m.
They will return home to play Pearl River Community College Thursday, Feb. 16, at 7:30 p.m. in Brackeen-Wood Gymnasium.