February 27, 2017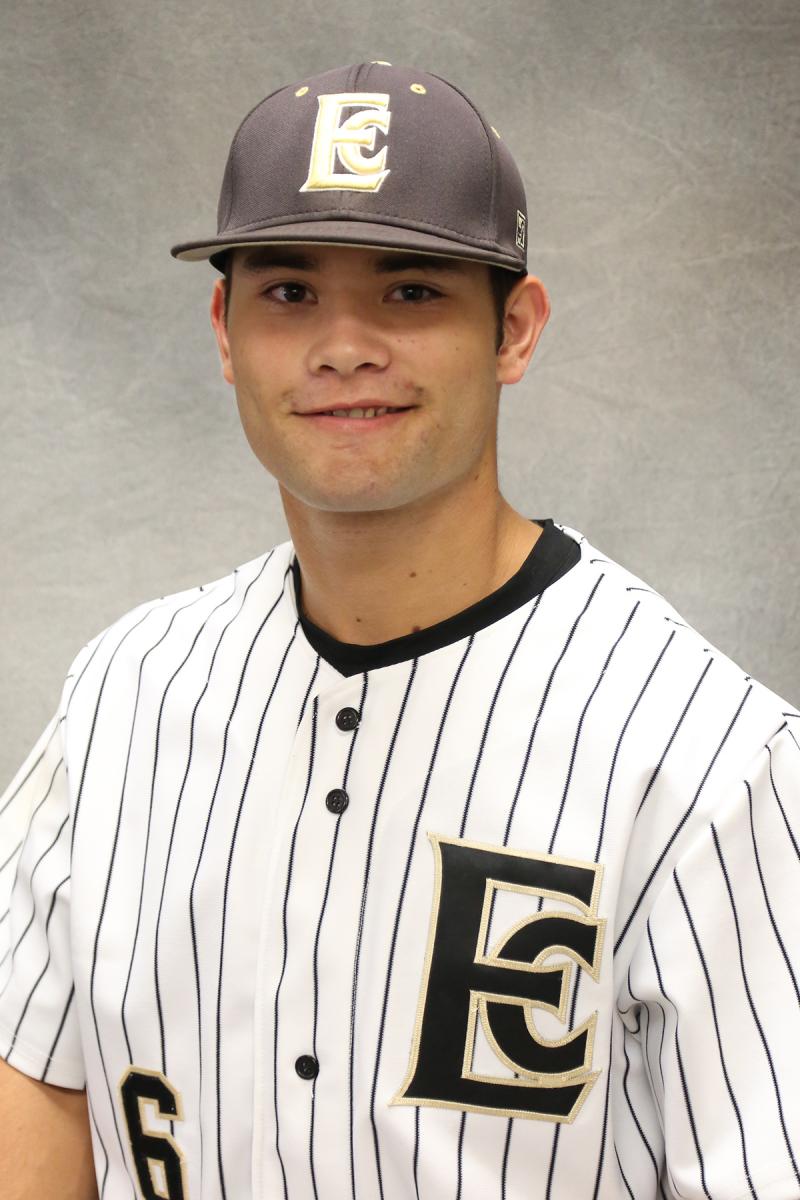 Wyatt Ball
The East Central Community College Diamond Warriors split a pair of games over the weekend in the Rush Invitational held at the Clark/Gay Baseball Complex in Decatur.
The Warriors beat Tyler Junior College (Texas) 14-8 on Saturday, Feb. 25, before falling to Baton Rouge Community College 6-3 that evening.
With the split, No. 8 ranked East Central is now 6-2 overall on the season.
Freshman Wyatt Ball out of Nanih Waiya High School blasted two home runs in game one against Tyler. Ball was 4-5 at the plate, racking up eight RBI on two singles and two homers in the game.
The game was a back and forth affair until ECCC took the lead for good in the bottom of the fifth scoring four runs on an error, a Ball two-run single, and a single from Luke Yancey of East Rankin High School for a 9-6 lead.
East Central scored on multiple errors made by Tyler in the sixth and seventh. The final two runs for the Warriors were off a two-run single from Ball.
The game featured 24 hits, 22 runs, 12 errors and 10 pitchers.
Right-handed pitcher Christian Bellew out of Gulfport High School picked up the win in relief.
Errors were the downfall of East Central in the game two loss to Baton Rouge. The Warriors out-hit the Bears 9-3, but committed six errors in the loss.
Baton Rouge scored its first run in the second inning on a passed ball, two more runs in the fourth on a passed ball and an error, and three in the fifth on a couple of errors. East Central's runs came on a Brandon Clark sacrifice fly in the third, a solo home run by Cole Prestegard out of Huntsville (Ala.) High School in the seventh, and an RBI single by Clark, a product of Neshoba Central, in the ninth.
Yancey was 3-4 at the plate in game two. Freshman Cole Gray from Lamar School in Meridian took the loss on the mound. He pitched 4.1 innings and gave up only one run and struck out nine batters, while walking four.
East Central is back in action Tuesday, Feb. 28, in a doubleheader at Northeast Mississippi Community College in Booneville. First pitch is scheduled for 1 p.m.
The Warriors will travel to Mobile, Ala., on Saturday, March 4, for a doubleheader with Bishop State Community College. Games are set for Noon and 3 p.m.
East Central's next home action is Wednesday, March 8, when Shelton State Community College in Tuscaloosa visits Clark/Gay Baseball Complex for a doubleheader beginning at 3 p.m.