January 11, 2017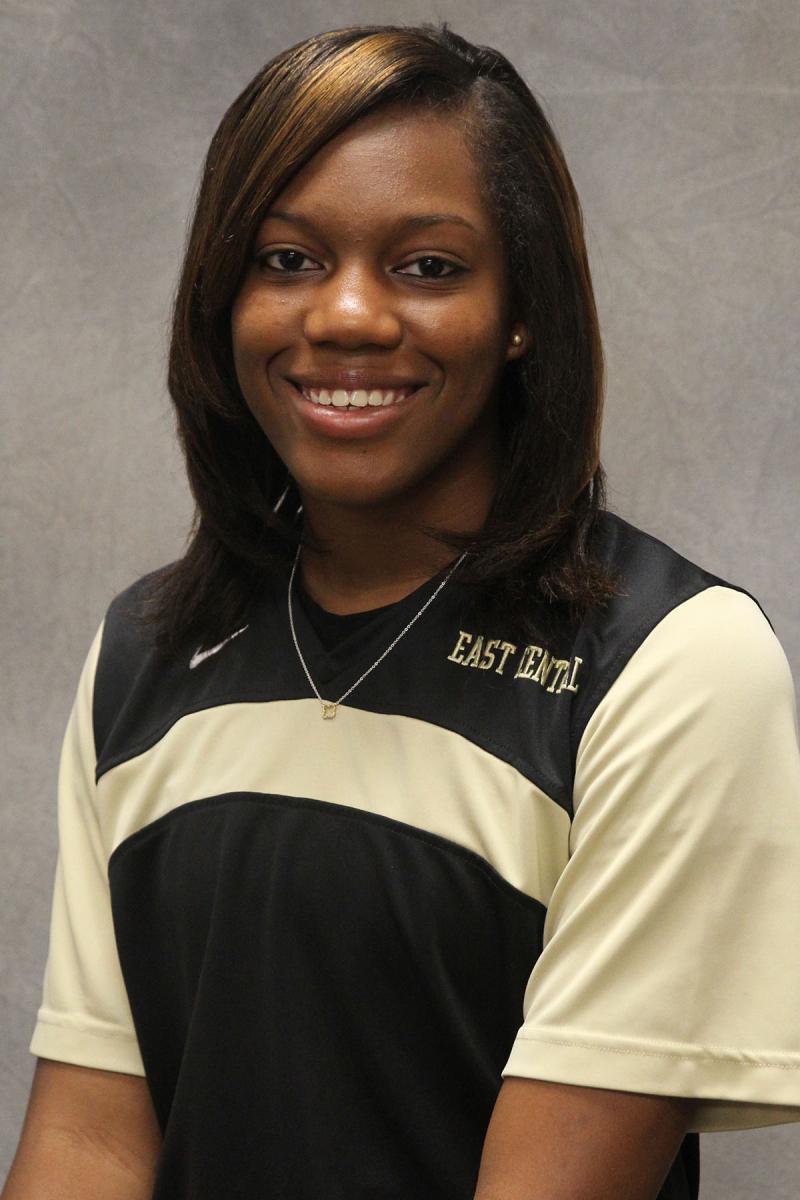 Autumn Taylor
The East Central Community College women's basketball team beat rival East Mississippi Community College in a hard fought game in Scooba Tuesday, Jan. 10, by the score of 72-69.
The Lady Warriors jumped out to an early advantage in the first quarter leading the Lady Lions 25-21, but could not hold on to the lead trailing 41-34 at the intermission.
At the half, ECCC freshman Autumn Taylor of Newton High School led all scorers with 16 points.
East Central continued to trail East Mississippi after three quarters, but tied the ballgame up at 66 with 5:24 to play. Taylor then responded with a layup after a quick timeout to give the Lady Warriors a lead they would not surrender.
Taylor finished with a career-high 32 points and brought down 13 rebounds, leading all scorers. Her performance was the eighth time she has put up double-digit scoring this season.
Also in double digits for the Lady Warriors were Laneisha Jeans of Pine Forest (Pensacola, Fla.) High School, who added 13 points, and Curtisha Coleman of Wayne County High School, who put up 12 points.
ECCC improved to 6-4 on the season, and East Mississippi fell to 6-4.
The Lady Warriors will host Meridian Community College Thursday, Jan. 12, in Brackeen-Wood Gymnasium in Decatur. Tip off is set for 5:30 and admission is just $1.