September 15, 2016
The East Central Community College women's soccer team defeated Holmes Community College 4-0 Sept. 14 in North Division action at the Soccer Complex in Decatur.
The win against the Lady Bulldogs brings the ECCC to 5-0 on the season and 3-0 in the division.
Both teams were undefeated going into the matchup.
Freshman forward Sierra Maness of Corinth High School began the scoring for the Lady Warriors with a first half goal.
After the half, Ashley Langham of Florence High School scored.
Maness added two more goals the second half for a hat trick and the ECCC 4-0 win. 
The East Central women's soccer team will be in action Sept. 16 against Hinds Community College in Raymond at 5 p.m. with the men's game to follow at 7 p.m.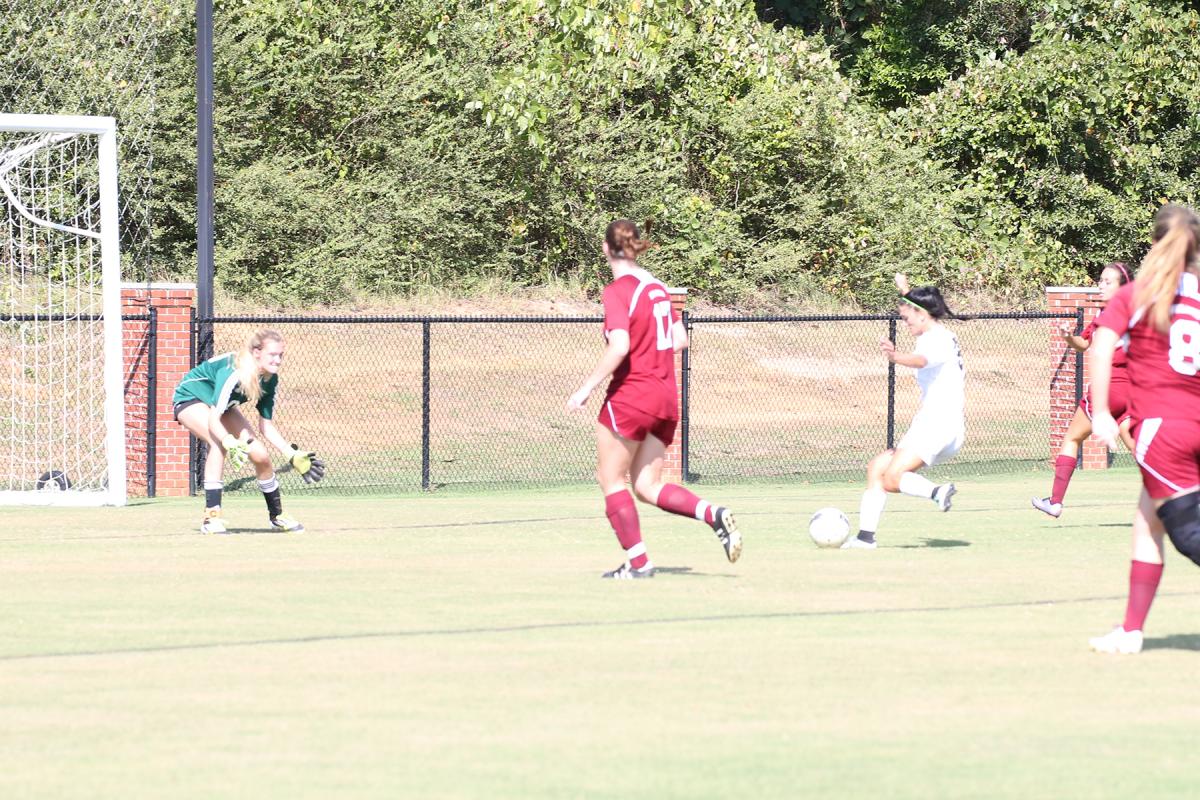 Sierra Maness goes for one of her three goals in the game. EC Photo)