September 21, 2016
The East Central Community College women's soccer team moved to 7-0 on the season after winning a non-division rematch against the Southwest Mississippi Community College Lady Bears Tuesday, Sept. 20, in Bailey Stadium on the Decatur campus.
Southwest jumped out to the early lead, but East Central freshman Cailee Helen McClain of Starkville High School was able to tie the game with 31 minutes left in the first half.
Another first half goal by sophomore forward Kenzie Jenkins of McLaurin High School helped East Central take the lead they would not relinquish.
After the half, freshman Sierra Maness of Corinth High School scored with an assist by Aubree Patterson of Richland High School. McClain added one more for the 4-1 ECCC win.
The ECCC women's soccer team will face Pearl River Community College Friday, Sept. 23, in Bailey Stadium in Decatur at 5 p.m., with men's game to follow.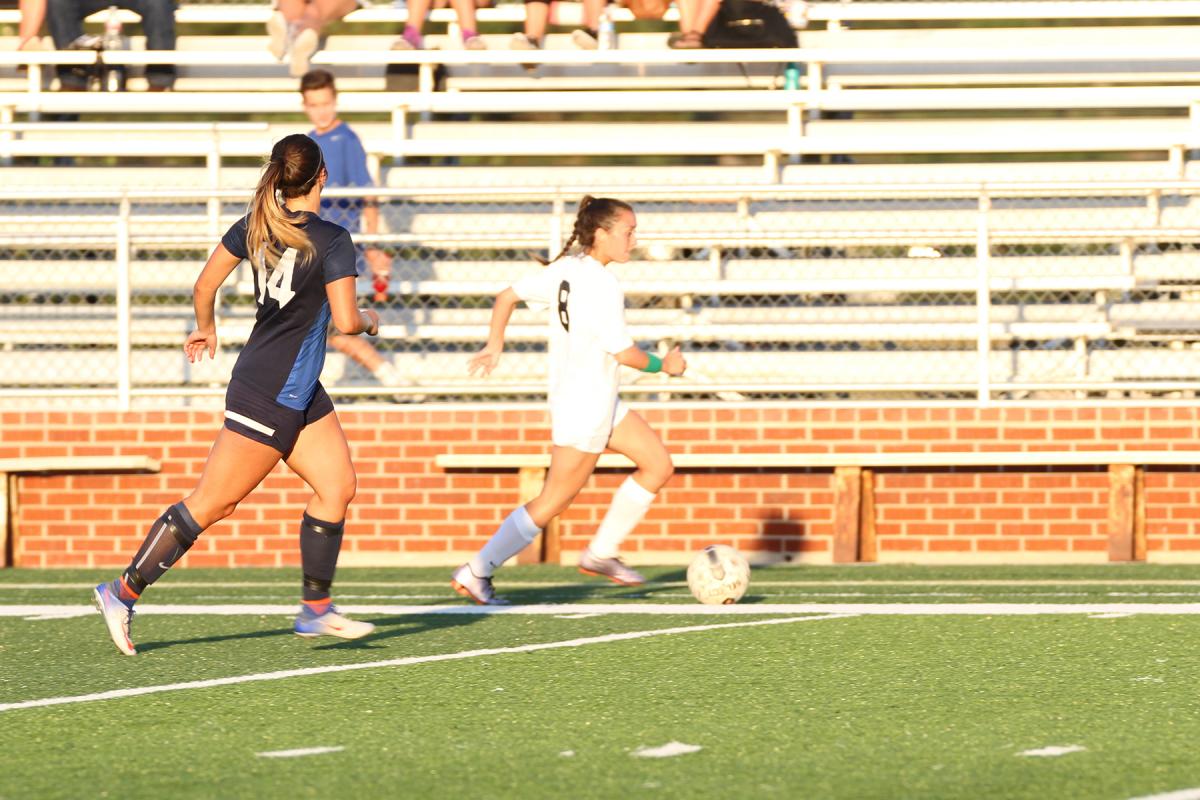 Freshman Cailee Helen McClain (8) scored a first half goal to tie the game for East Central. (EC Photo)