October 5, 2017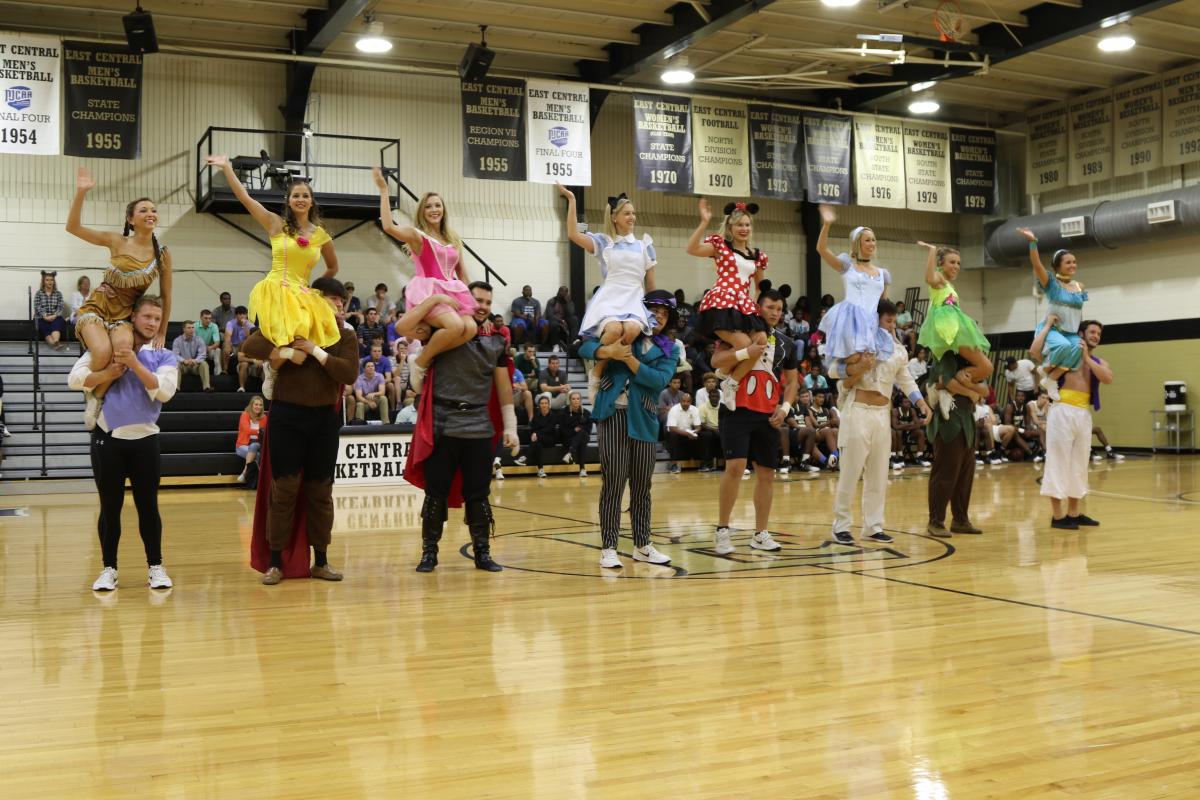 The 2017-18 editions of the East Central Community College men's and women's basketball teams will be on display at the annual "Haunted House of Hoops" scheduled for Monday, Oct. 30. Activities begin at 6:30 p.m. in the Brackeen-Wood Gymnasium on the Decatur campus.
Brief scrimmages by the Lady Warriors and Warriors will highlight the Haunted House of Hoops which also will include introductions of players by head coach Robert Thompson.
In addition, members of the softball, baseball, and men's and women's tennis teams will be introduced.
Providing entertainment for the Haunted House of Hoops will be the Centralettes, the dance line for the Wall O' Sound Marching Band; the Wall O' Sound Drum Line; and the Warrior cheerleading squad.
"Trick or treat" candy will be available for youngsters. A Halloween costume contest is also scheduled for ECCC students and staff members.
Refreshments will be provided by Valley Services, Inc., and served by the event sponsor, the Student Body Association.
Admission to the Haunted House of Hoops is free and the public is invited to attend.
The East Central basketball teams will open the regular season Thursday, Nov. 2, against Coahoma Community College in Brackeen-Wood Gym. The women tipoff at 5:30 p.m. and the men play at 7:30 p.m.