May 16, 2022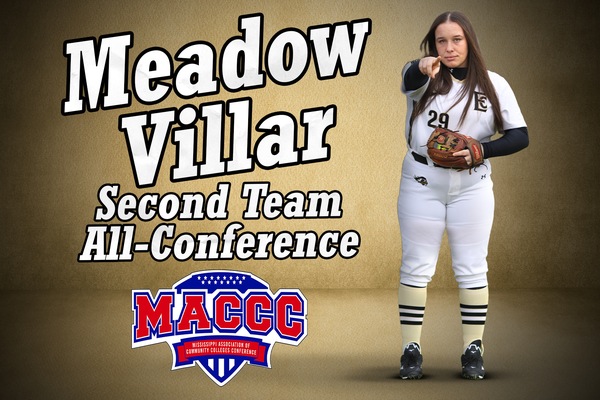 East Central Community College's Meadow Villar has been tabbed as Mississippi Association of Community Colleges Conference (MACCC) Second Team All-Conference for her efforts on the diamond throughout the 2022 season. 
Villar, a freshman from Dallas, Ga., was an anchor for the Lady Warrior defense as she saw action in 46 games at third base. The North Paulding High School product had the biggest bat in the Lady Warrior lineup as she led the team with eight home runs and 14 doubles. Villar's power and the plate and extra-base hit potential helped her also lead the Lady Warriors in RBIs with a team-best 44 driven in. She finished the year with a .318 batting average, .429 on-base percentage, and .628 slugging percentage while scoring 46 times herself and posting 11 multi-hit games.  
The Lady Warriors finished the 2022 season 27-21 overall after going 16-12 in MACCC play. The Lady Warriors advanced to the postseason and played in the MACCC Tournament on the campus of Jones College in Ellisville, but fell to Itawamba, 6-5, and to Northeast, 6-2, to close out the 2022 campaign.