July 13, 2021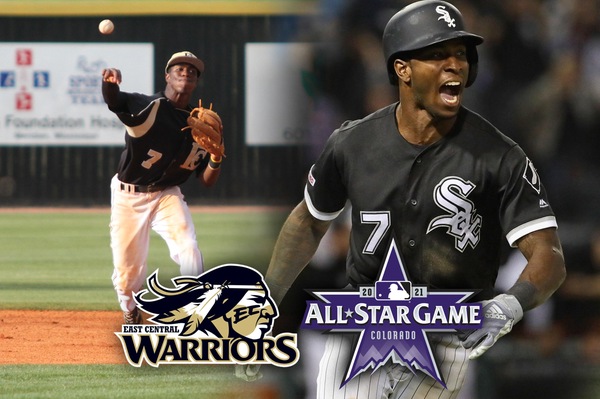 Former East Central baseball standout Tim Anderson will be in action tonight in the MLB All-Star Game as he represents the Chicago White Sox and the American League. This is Anderson's first MLB All-Star nod in his career and he will join White Sox teammates Carlos Rodón, Lance Lynn, and Liam Hendriks in Denver. Anderson, a 2013 first-round MLB draft selection, is known for his stellar consistency at the plate and for his ability to put the ball in play. The shortstop has posted a .310 batting average with six home runs and 32 RBIs in 73 games thus far in 2021. The 2019 batting champion is sixth in the AL in the category this year.
During his time at East Central in 2012 and 2013, Anderson helped lead the Warriors to a Mississippi Association of Community and Junior Colleges State Championship his sophomore year. He was both first-team National Junior College Athletic Association All-Region 23 and MACJC All-State both seasons and named first-team NJCAA All-American in 2013. He led the nation at the plate with a staggering .495 average and was named the NJCAA Male Athlete of the Year in 2013.
Fans can watch Anderson tonight at 6:30 p.m. on FOX with coverage beginning at 6 p.m. CT.