October 25 2017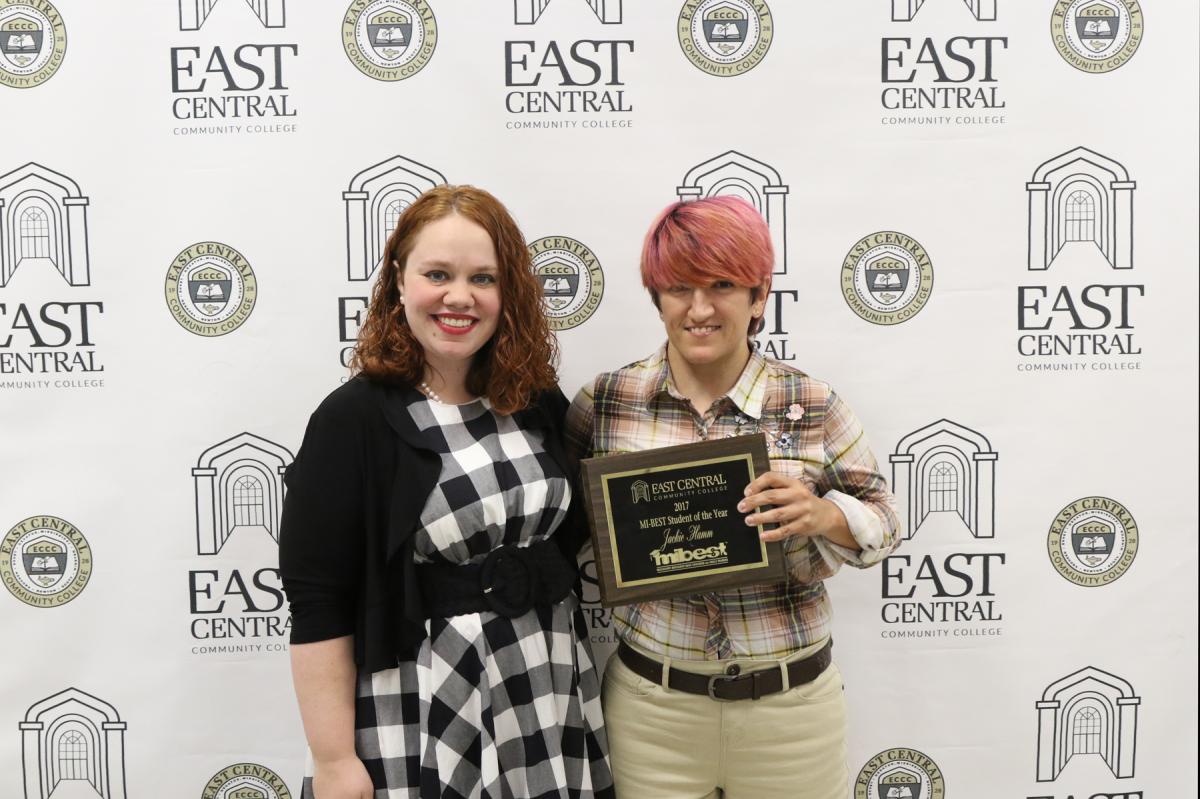 Jackie Hamm (right) was named East Central Community College's MI-BEST Student of the Year at the program's annual awards dinner Oct. 17. She received her award from Erin Tramill, MI-BEST navigator. (EC Photo)
Jackie Hamm of Newton is the MI-BEST Student of the Year at East Central Community College in Decatur.
Hamm, who attended Newton County Academy, is enrolled in the college's collision repair technology program. She received her award at the annual MI-BEST Awards Dinner held Oct. 17 on campus.
MI-BEST allows qualified applicants to take courses they need to prepare for the high school equivalency exam while at the same time training for jobs in fields such as collision repair technology, business and office technology, certified nurse assistant, culinary arts technology, hotel and restaurant management, and heating, ventilation, and air conditioning (HVAC).
There is no cost for tuition for students who qualify for MI-BEST.
For more information on MI-BEST, contact Erin Tramill, MI-BEST navigator, at etramill@eccc.edu or 601-636-6255.