January 12, 2022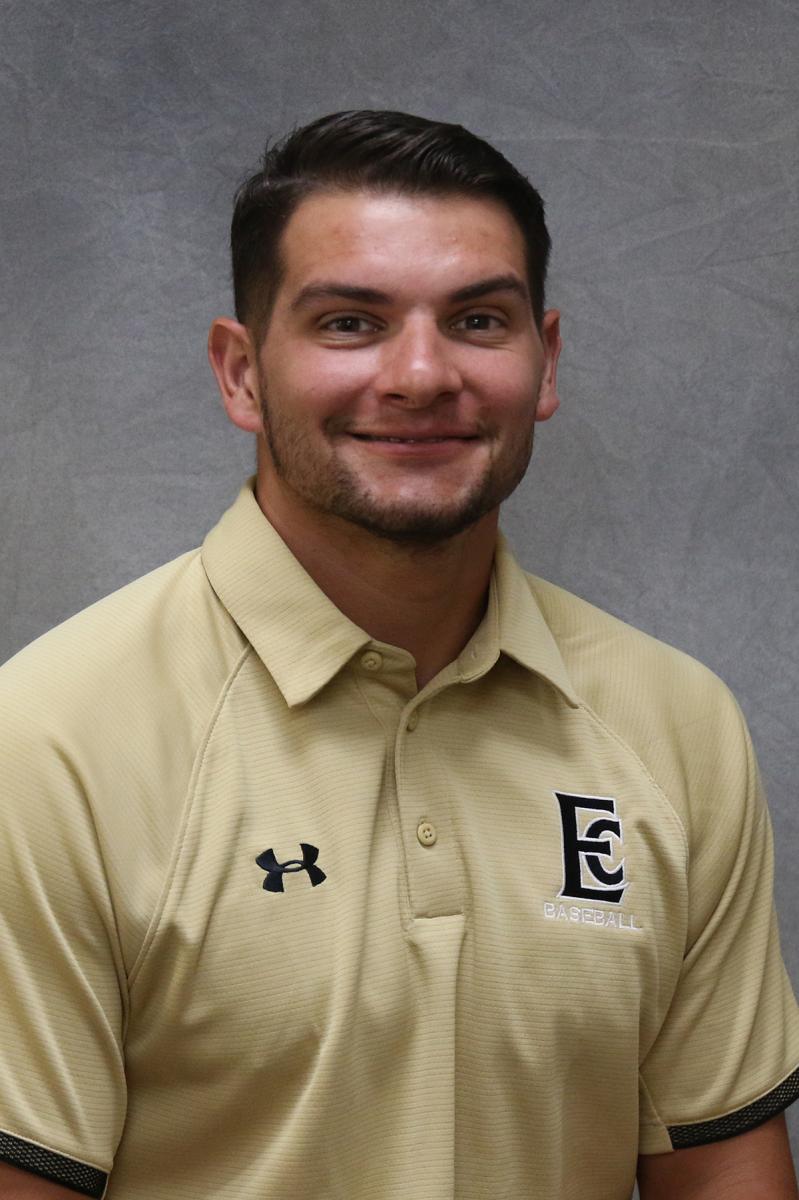 James Donohue, a Ridgefield Park, New Jersey native, joined the East Central baseball staff as an assistant coach in the summer of 2021 and is excited to help lead Warriors into the upcoming 2022 season.
"I'm grateful and thankful to coach [Neal] Holliman and the East Central administration for the opportunity to coach this team, one that has such a storied tradition of success," said Donohue. "I've enjoyed getting to know these players thus far in the school year and I'm ready to take everything we've been working on to the field."
Donohue graduated from Ridgefield Park High School in 2011 where he earned First Team All-Big North and Third Team All-County honors as an infielder before playing two seasons at Bergen Community College, an NJCAA DIII club. With the Bulldogs, Donohue was named to the NJCAA All-Region 19 team and received an NJCAA Rawlings/Gold Glove as he led the league in fielding percentage. After his time in the community college ranks, he continued his playing career at Queens College in New York, an NCAA DII program, where he committed just four errors, including zero his senior year as a middle infielder. After his playing career, he graduated from William Patterson University with a bachelor's degree in psychology and sociology in 2018.
After graduation, he became a hitting and fielding instructor at Teels Baseball where he ran clinics and camps for youth, high school, and college-level players, all while coaching at Indian Hills High School in Oakland, New Jersey.
Donohue traveled south for graduate school and served as a graduate assistant at the Mississippi University for Women during the 2020 and 2021 seasons, where he helped the Owls to a 30-15 record over two seasons before completing his master's degree in public health education in 2021.
Donohue comes from a long line of ballplayers, as two of his uncles were drafted by Major League organizations, and looks forward to passing along a lifetime of baseball knowledge and experience to ECCC's players.