July 1, 2022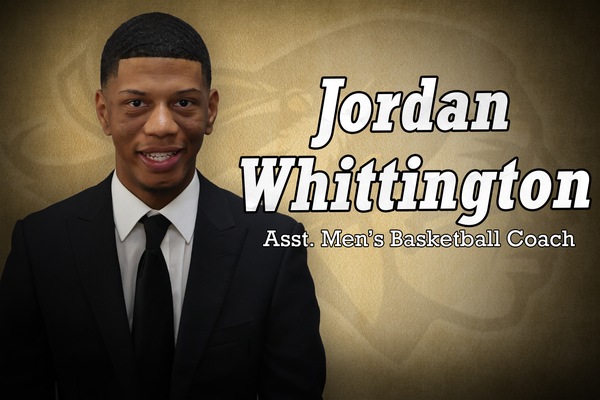 Head Men's Basketball Coach Dylan Shields and the East Central Community College Athletic Department is excited to welcome Jordan Whittington as the Warriors' new assistant men's basketball coach.
"I'm very excited about this opportunity and want to thank the Board of Trustees and Dr. Brent Gregory [ECCC President] for giving me this chance. I am looking forward to being a part of a program that is taking a new direction under Coach Shields. My goal is to help make East Central the premier choice for student-athletes coming in, and help mold them into the best players and people on and off the court," said Whittington.
Whittington, a Madison, Miss., native, is no stranger to the Mississippi Association of Community Colleges Conference as he comes to Decatur after a one-year stint at Hinds Community College as an assistant. Under Whittington's leadership, the Hinds Bulldogs finished the 2021-22 season 10-15 overall and 8-6 in conference play. Along with his coaching duties, he served as the recruiting coordinator for the Bulldogs and began to build relationships with high school coaches and stand-out players from across the Southeast United States.
Prior to his season at Hinds, Whittington began his coaching career at Madison Central High School, where he served as an assistant coach.
Upon high school graduation at Madison Central, he continued his education at Mississippi State University where he earned a bachelor's degree in sports administration in 2019 while serving as a manager for the men's basketball program under the mentorship of Bulldog Head Coach Ben Howland.
Whittington went on to earn his master's degree in sports administration from Arkansas State University in 2021.
"We are thrilled for Jordan to be our first-ever, full-time assistant basketball coach at East Central," said Warrior Head Coach Dylan Shields. "In our search, Jordan's work ethic and determination came up numerous times, and we quickly learned that he would be a perfect fit for the direction we want our basketball program to move towards."
With coaching experience at the high school and community college level, recruiting experience, and an unrivaled work ethic, Whittington helps put the Warrior basketball program in a prime position for growth and excitement in the future.