February 4, 2020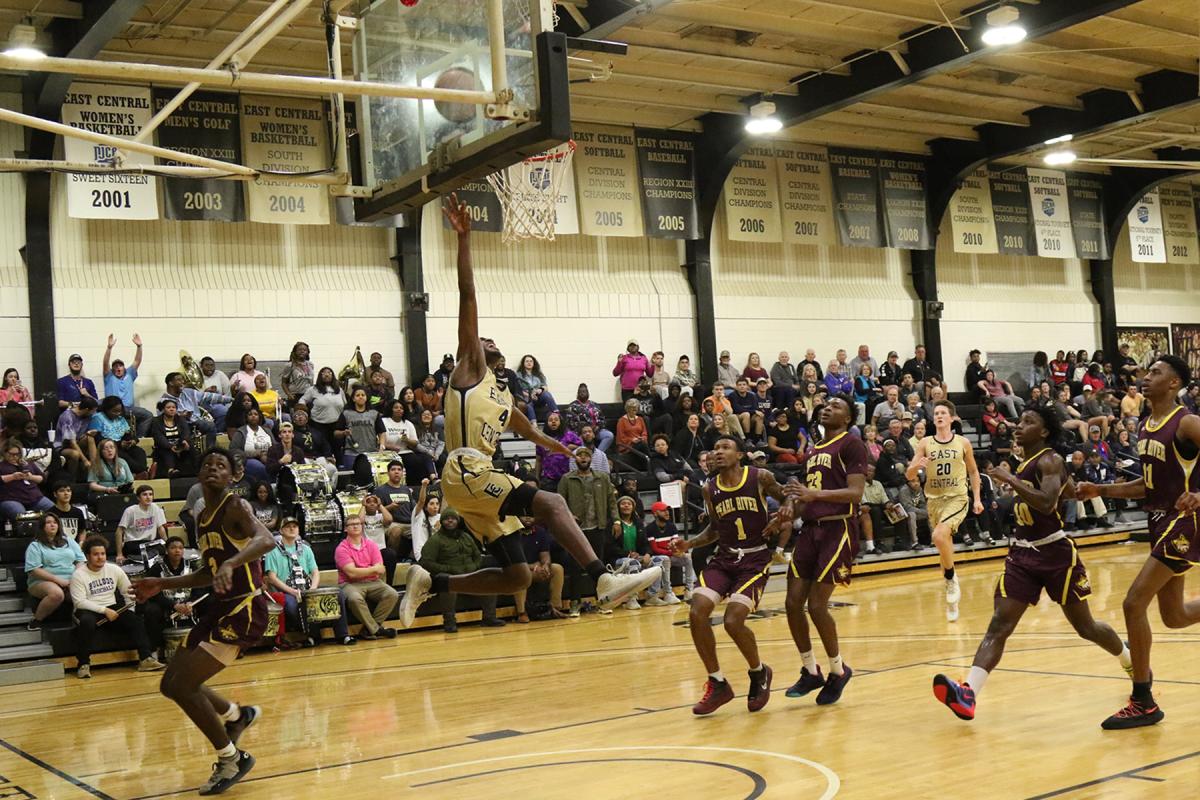 Freshman guard JaMichael Wilson (Rayville, La.) lays in a bucket in East Central's near upset of No. 2 Pearl River. (EC Photo)
The East Central Community College Warriors put a scare in the nation's No. 2 and last undefeated team before the Pearl River Wildcats prevailed with a 72-70 win Monday, Feb. 3, in Brackeen-Wood Gym in Decatur. The East Central Lady Warriors picked up a 58-47 MACJC South Division win over the Pearl River Lady Wildcats in the opener.
East Central held a 41-36 halftime lead over No. 2 Pearl River in the men's game, but could not hold on in the second half. The score was tied at 60-60 with five minutes to play in the contest, before the Wildcats built a six-point lead at 70-64. It was the largest lead of the game Pearl River. East Central outscored the Wildcats 10-6 the rest of the way before falling by the final 72-70.
Sophomore forward JaQuarius Smith (Noxubee County) had a big game for East Central with 19 points, including five in the final minute of the game as the Warriors' rally fell short. Freshman guard Darien Newchurch (Terry) scored 16, while freshman guard Kareem Thompson (Florence, Ala.) added 13.
With the loss, East Central falls to 7-11 overall and 2-7 in the MACJC South Division. Pearl River remains undefeated at 17-0 overall and 9-0 in the division.
The women's contest saw East Central battle back from a two-point halftime deficit to defeat the Lady Wildcats by 11. Sophomore guard Jariyah Covington (Starkville) led the Lady Warriors with 12 points, while sophomore forward Ja'Lancia Kohlheim (Tupelo) added 11.
The Lady Warriors improve to 8-10 overall and 3-6 in the South Division. The Pearl River Lady Wildcats are now 11-7 overall and 4-5 in the division.
East Central next hosts Co-Lin on Thursday, Feb. 6, in Brackeen-Wood Gym in Decatur, with those games tipping off at 5:30 p.m. and 7:30 p.m.
East Central will visit Ellisville on Monday, Feb. 10, to face Jones at 5:30/7:30 p.m. Meridian will visit East Central on Thursday, Feb. 13, for games that also tip off at 5:30/7:30 p.m.
All home games can be heard on WKOZ "Cruisin" 98.3 or watched via live stream video at www.eccc.edu/eccc-media.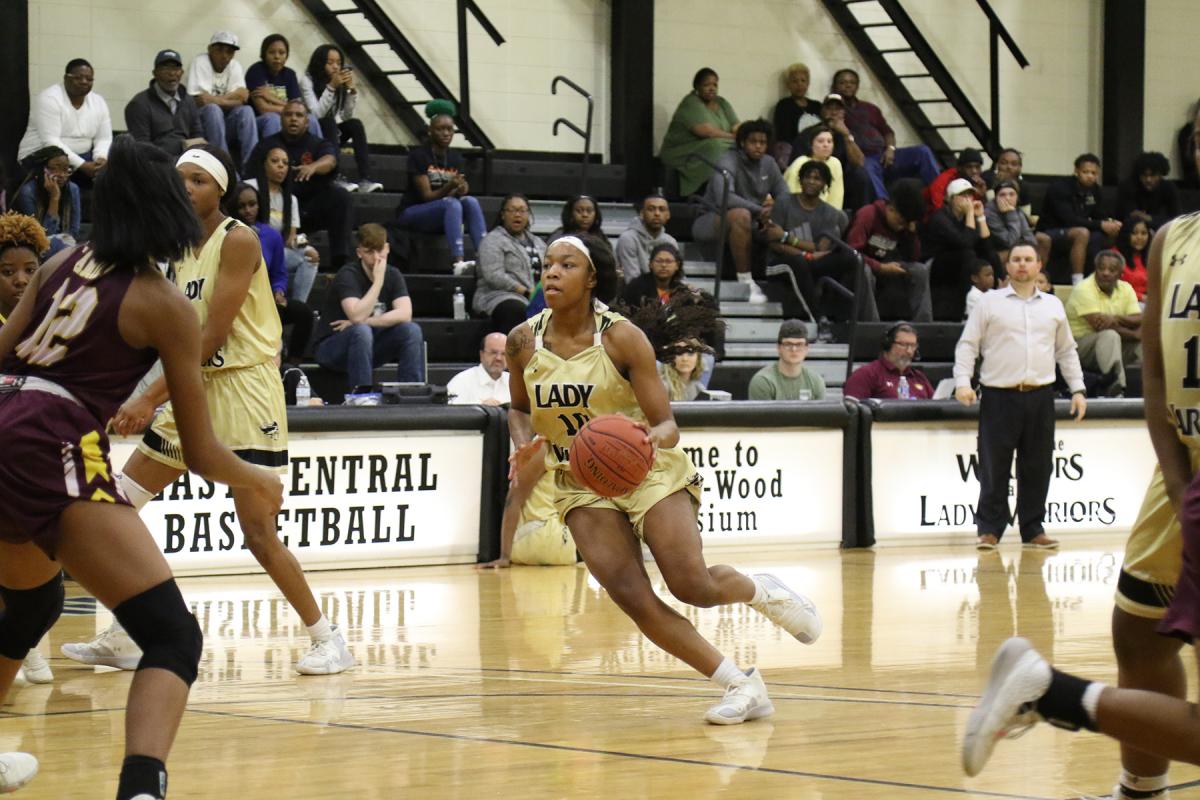 Sophomore guard KeiMoya Walker (Jackson, Murrah) drives the lane in East Central's win over Pearl River. (EC Photo)