January 14, 2022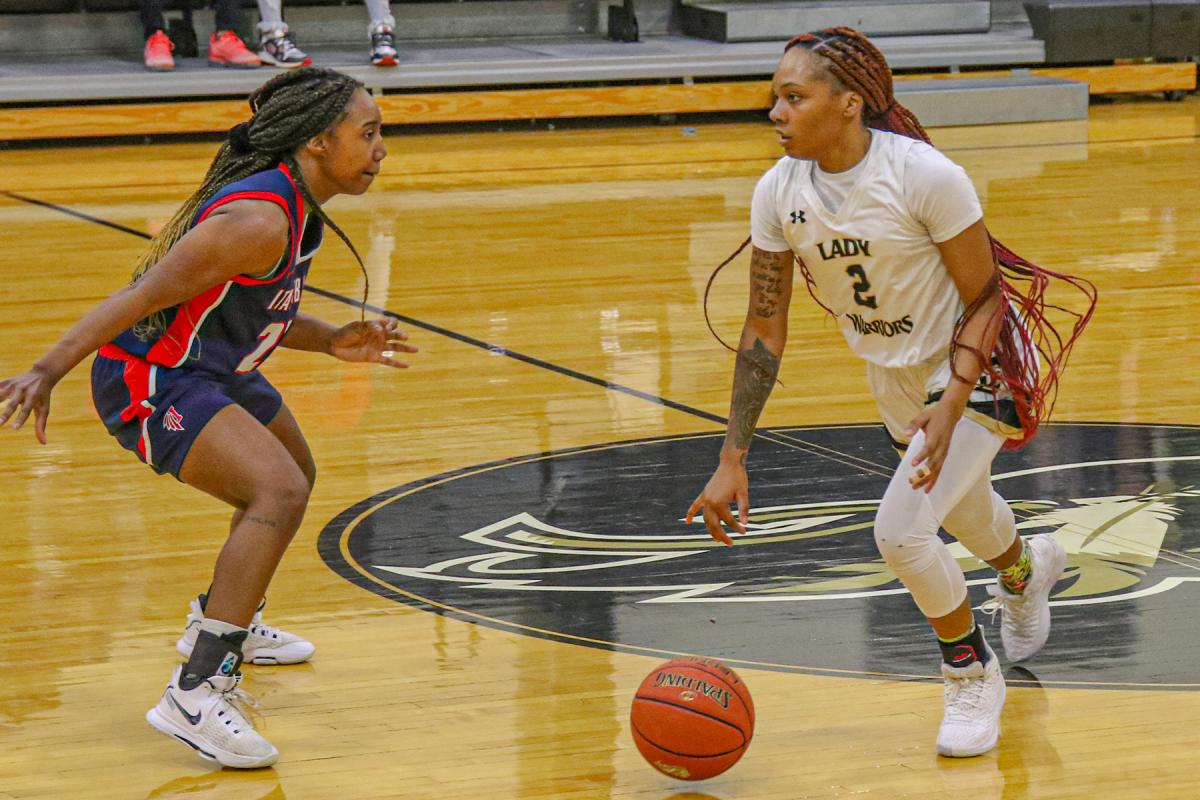 The East Central Community College Lady Warrior basketball team was finally back in action on Thursday night, Jan. 13, after a month-long break. The team dropped a contest with the Itawamba Lady Indians, 60-42. The Loss drops the Lady Warriors to 3-4 overall and to 0-3 in MACCC play, while ICC improves to 9-3, 4-0. 
It was a tough start for ECCC as the Lady Indians jumped out to a 7-0 lead. The Lady Warriors got on the board three and a half minutes into the game and were able to cut the lead to just three, but a 10-5 ICC run put the Lady Indians on top 17-9 going into the second quarter. 
The second quarter saw a little more pace for the Lady Warriors, but the game was ultimately kept close by stellar shooting at the free-throw line from ECCC. At the break, the Lady Indians led, 31-22. 
ECCC was outscored 16-8 in the third quarter after a 12-0 run grew the ICC lead to 20, 44-24. Faith Guy (Enterprise) finally hit back for ECCC with a big three-pointer, but it was not enough as the Lady Indians were able to hang on to their lead throughout the fourth and secure the win.
Myeisha Scott (Jackson) led the way for ECCC with 17 points and 10 rebounds for her third double-double of the year. Scott was 9-for-11 from the free-throw stripe. Kaedre Denson (Philadelphia) had a strong performance off the bench as she added six rebounds and a team-high three blocks. Nadia Gillespie led ICC with 12 points, while R'Danztiny Harris scored 10. ECCC shot 23 percent from the floor, and 13 percent from three-point range, while shooting 82 percent from the stripe. ICC shot 37 percent from the floor, 33 percent from beyond the arc, and 46 percent from the free-throw line, and outrebounded ECCC 46-36.
The Lady Warriors are back in action on Saturday, Jan. 15, at 2 p.m. as the team travels to Utica to take on the Hinds Lady Bulldogs. The contest was originally scheduled for this past Monday but was postponed for COVID protocol.