May 6, 2021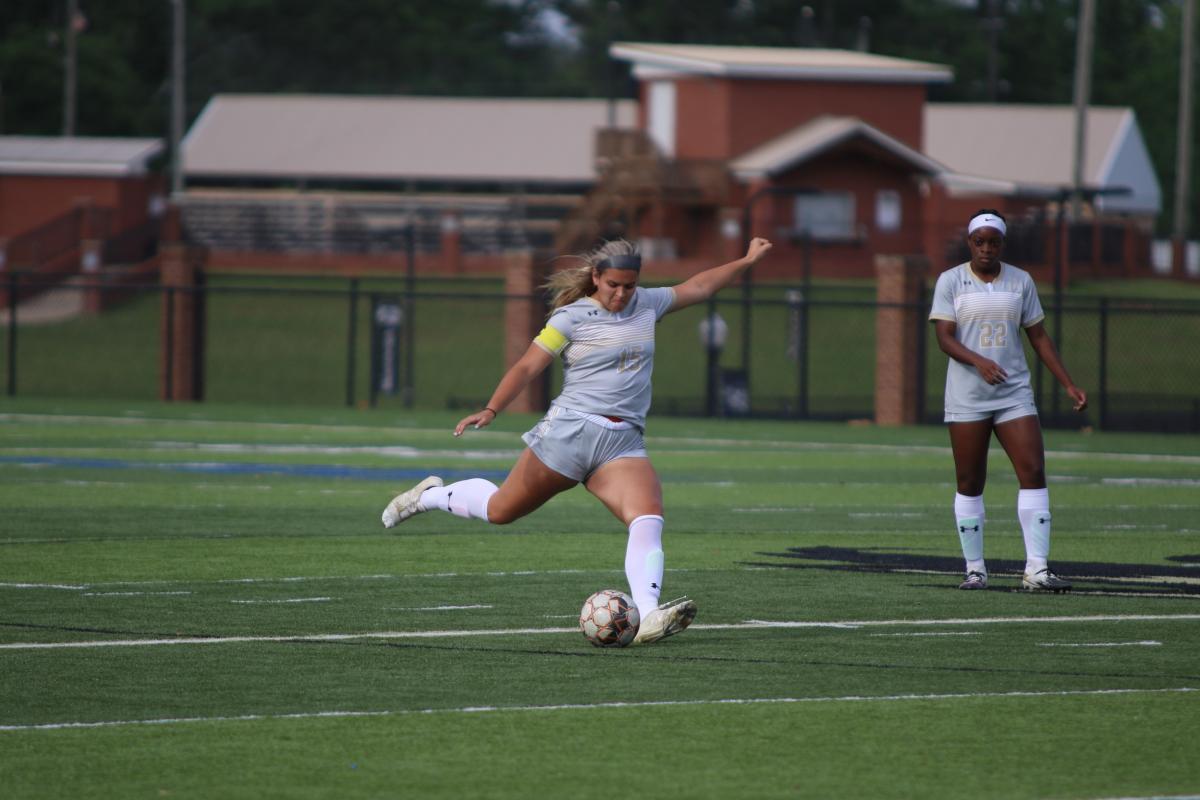 ECCC's Sasha Clare (Belfast, United Kingdom) proved the difference-maker again for the Lady Warriors against the Itawamba Lady Indians on Wednesday, May 5. The freshman helped the Lady Warriors defeat Itawamba in Fulton a couple of weeks ago with a golden goal in overtime, and she proved the only scorer in the May 5 matchup as ECCC won, 1-0. The win moves ECCC to 8-1-2 on the year and drops ICC to 3-6 overall. 
Defense was the key to the game for both teams in the opening minutes of play as neither team had a commanding lead in position nor in possession. At the break the match was scoreless. 
The second half continued to be a defensive battle until the final six minutes of play. Just when it seemed another overtime between the squads was inevitable, Clare took the ball to the left side of the box before the left-footer made a quick move to her right and dropped a 20-yard shot right over the keeper's hands, putting ECCC on top, 1-0. The Lady Warriors defensive front held the line for the remainder of the game to secure the win. 
ECCC finished the match with 12 shots total, five of them on goal. ICC posted six shots on goal, but all were saved by Olivia Clark (Decatur), the reigning MACCC and NJCAA Goalie of the Week. 
The Lady Warriors return to Bailey Stadium in Decatur on Thursday, May 6, as the Co-Lin Lady Wolves make the trip north. The match will serve as sophomore day, and fans that cannot attend can watch the action live at www.eccclive.com/gold. Kickoff is slated for 5 p.m.