March 9, 2023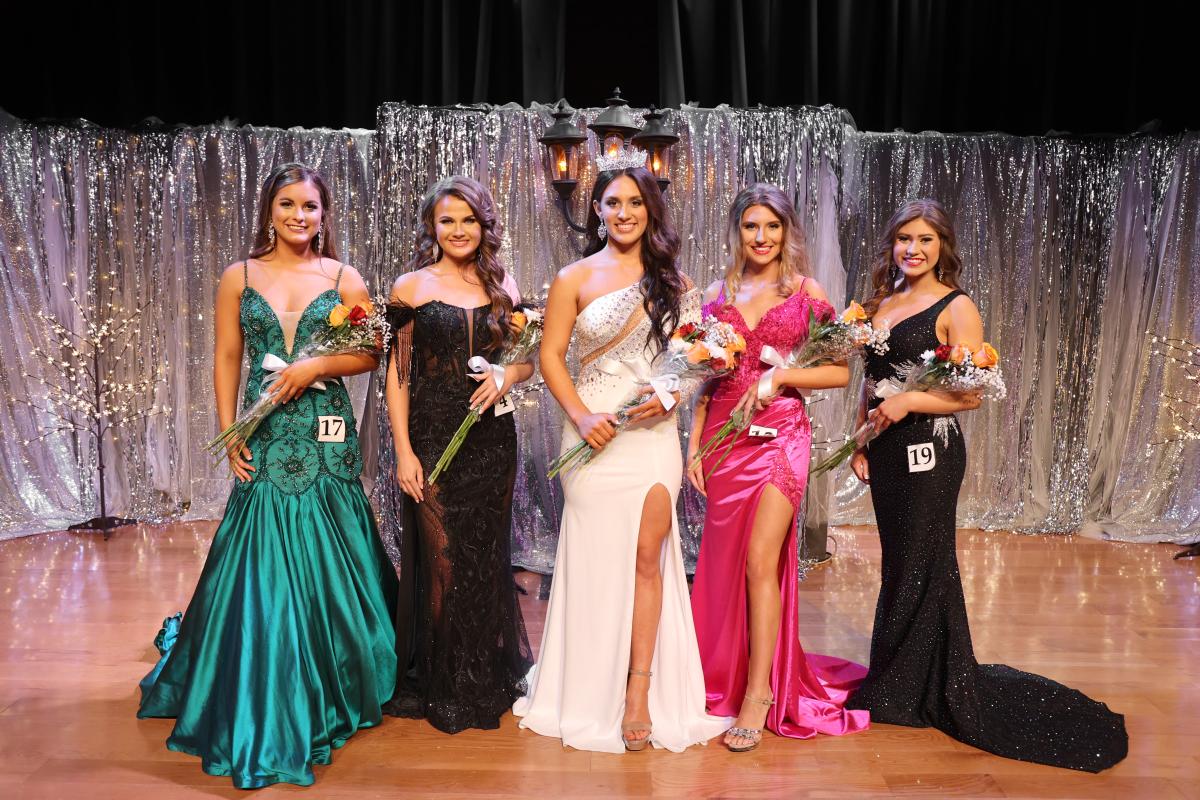 East Central Community College hosted the annual Beauty Pageant in Huff Auditorium in Decatur last week with over 20 contestants participating in the event. 
The contestants, both freshmen and sophomores, competed in an interview, opening number, and evening gown competition before the scores were tabulated and a winner was announced.  
ECCC freshman Mayson Manley of Enterprise was named Most Beautiful at the end of the night. Manley, an Enterprise High School graduate, is a business major at East Central and is a member of Phi Theta Kappa honor society, Diamond Darlings, and the ECCC Cheer Team.  
Manley was awarded flowers from 2022 Most Beautiful Madison Delancey of Union and was crowned by ECCC President Dr. Brent Gregory. 
Along with Manley, four beauties were recognized at the end of the competition. Those winners included Mellee Diers of Ellisville, Macy Belle Jones of Brandon, Alexandria Tucker of Union, and Annsley Claire Boatwright of Union.