Oct. 12, 2021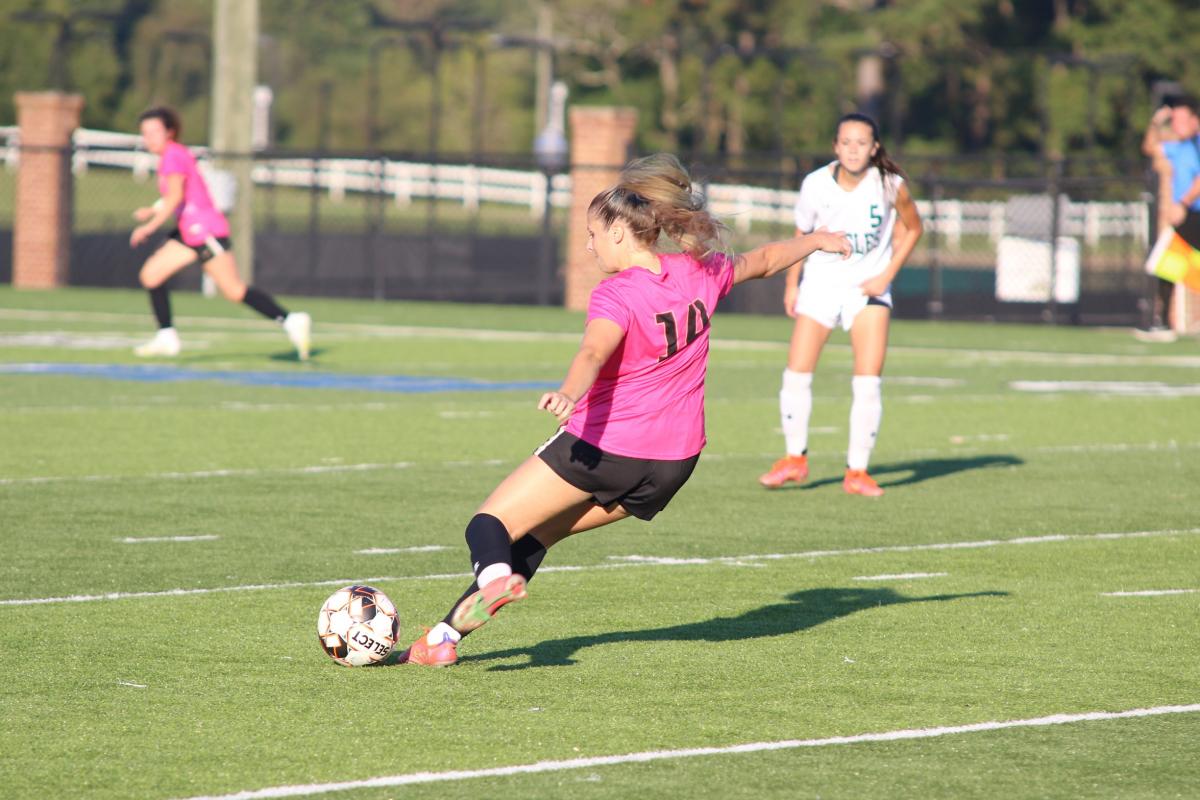 It was a crowded Bailey Stadium on Friday night, Oct. 8, as the No. 13 East Central Community College Lady Warriors hosted the Lady Eagles from Meridian. ECCC got the best of Meridian, 2-0-, with a pair of second-half goals from sophomore Sasha Clare (Belfast, United Kingdom). With the win, the Lady Warriors improve to 7-3 on the year, but the cross-divisional match did not bolster ECCC's North Division standings. 
"We're really happy to get our third win in a row with three clean sheets as well," said ECCC head coach Ryan Joiner. "We hope the tempo and possession we played with tonight, and how we defended together, will help put wins together for the final stretch of division games."
The opening 45 minutes were a defensive stalemate as the two squads traversed the pitch back-and-forth. Both the Lady Warriors and Lady Eagles mounted good attacks, but solid goalkeeping from Olivia Clark (Decatur) and MCC's Meri Laci Archer kept the match scoreless at the half. 
In the second, the Lady Warriors were much more controlling of the ball and kept possession on the Eagles' end of the pitch for most of the minutes. That constant pressure finally paid off midway through the half as Meridian picked up a penalty in the box. Clare took the kick and hammered the back of the net to put ECCC on top, 1-0, with 22:30 remaining in the match. A few minutes later, the left-footed sophomore attacked and sent a low ball toward the net and snuck it just past Meridian's keeper. The goal grew the ECCC lead to 2-0 with just over 15 minutes to play. 
The Warrior defense and midfield players locked down the pitch for the remainder of the match and played a very physical contest down the stretch to secure the 2-0 win. 
ECCC is on the road next Tuesday, Oct. 12 as the team travels to Senatobia to take on the Northwest Mississippi Community College Lady Rangers. The MACCC North Division matchup has huge implications and will be between two nationally-ranked squads. Kickoff is set for 1 p.m.