October 6, 2021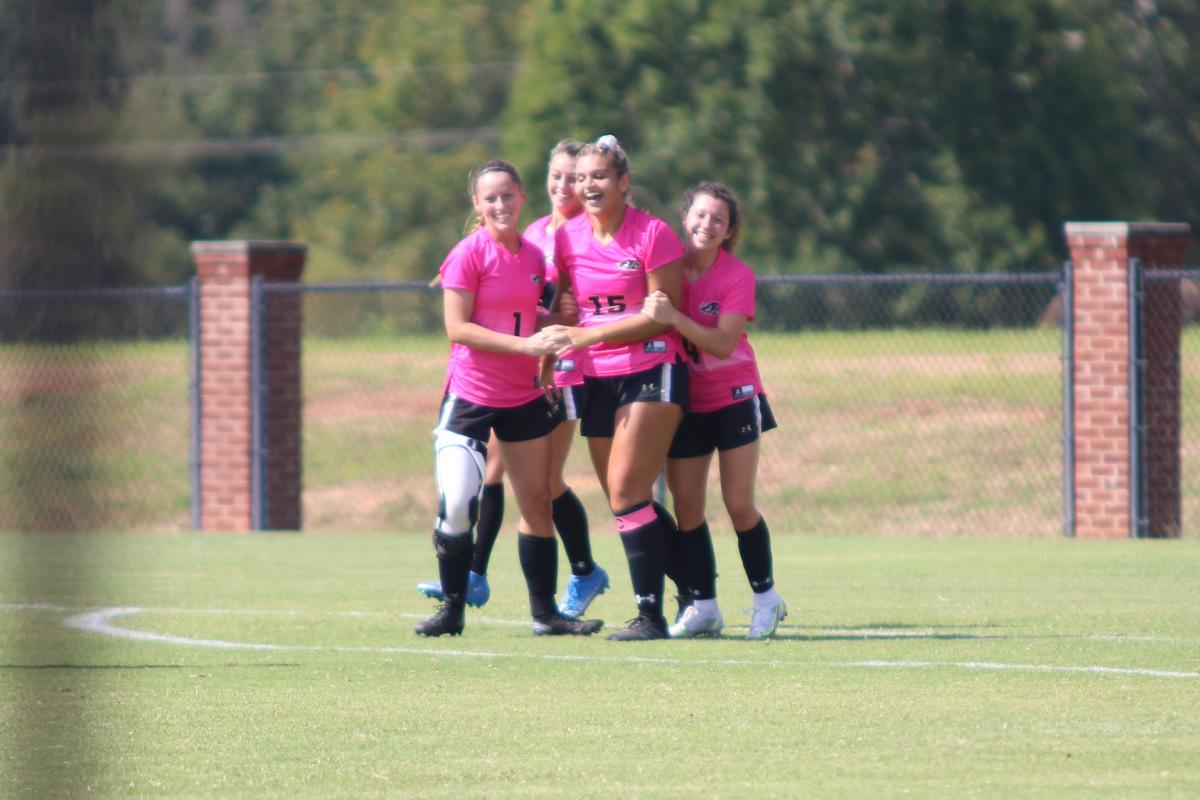 It was a scoring clinic on Tuesday afternoon, Oct. 5, in Decatur as the No. 13 East Central Community College Lady Warriors cruised by the Co-Lin Wolves, 7-0. ECCC found the back of the net three times in the first half before pouring another four in the second. With the win, the Warriors move to 6-3 overall but remain 3-3 in north division play. The Wolves fell to 2-7. 
"It was a good performance and game today after 10 days off," said ECCC head coach Ryan Joiner. "We needed to see goals in the back of the net and glad we had several different players on the scoresheet."
Sasha Clare (Belfast, United Kingdom) got the scoring onslaught started with a great goal from about 25 yards out just 14 minutes into the game. 15 minutes later, Gabby Falla (Hattiesburg) sent a rocket into the net from well outside the box. The gaol was Falla's first of the year, but just four minutes later the sophomore captain added another growing the lead to 3-0. ECCC kept the ball on Co-Lin's side of the field for nearly all of the opening 45 minutes as the Lady Warriors racked up a staggering 15 corner kicks before heading to the locker room. 
In the second half, Juliana Wells (Poplarville) scored on a great touch off a Lily Butcher (Wigan, United Kingdom) assist. The goal was Wells' fourth of the season. 20 minutes later, Belle Miller (Lucedale) got in on the scoring action and took a great pass from Jaden Ham (Richton) to the goal to push the lead to 5-0 with just 21 minutes remaining in the contest. Moments later Kara Wager (Lucedale) put one in off a Madison Carroll (Florence) assist. Carroll put in the final goal of the match with just three minutes remaining to seal the 7-0 rout. 
The Lady Warriors finished with 14 shots, eight of which were on-goal while surrendering just two. Olivia Clark (Decatur) played most of the contest in the net and picked up one save, while Jaden Parker (St. Martin) checked in with 22 minutes remaining and grabbed a save as well. ECCC posted 18 corner kicks on the game while Co-Lin had only one. 
"We have a tough run of games in for the final six of the season," said Joiner. "But we hope we're hitting our form at the right time."
The Lady Warriors take on Meridian this Friday, Oct. 8 at 5 p.m. on the turf playing surface at Bailey Stadium in another cross-divisional matchup for the next contest, before returning to divisional play with a trip to Northwest on Tuesday, Oct. 12 at 1 p.m.