September 20, 2022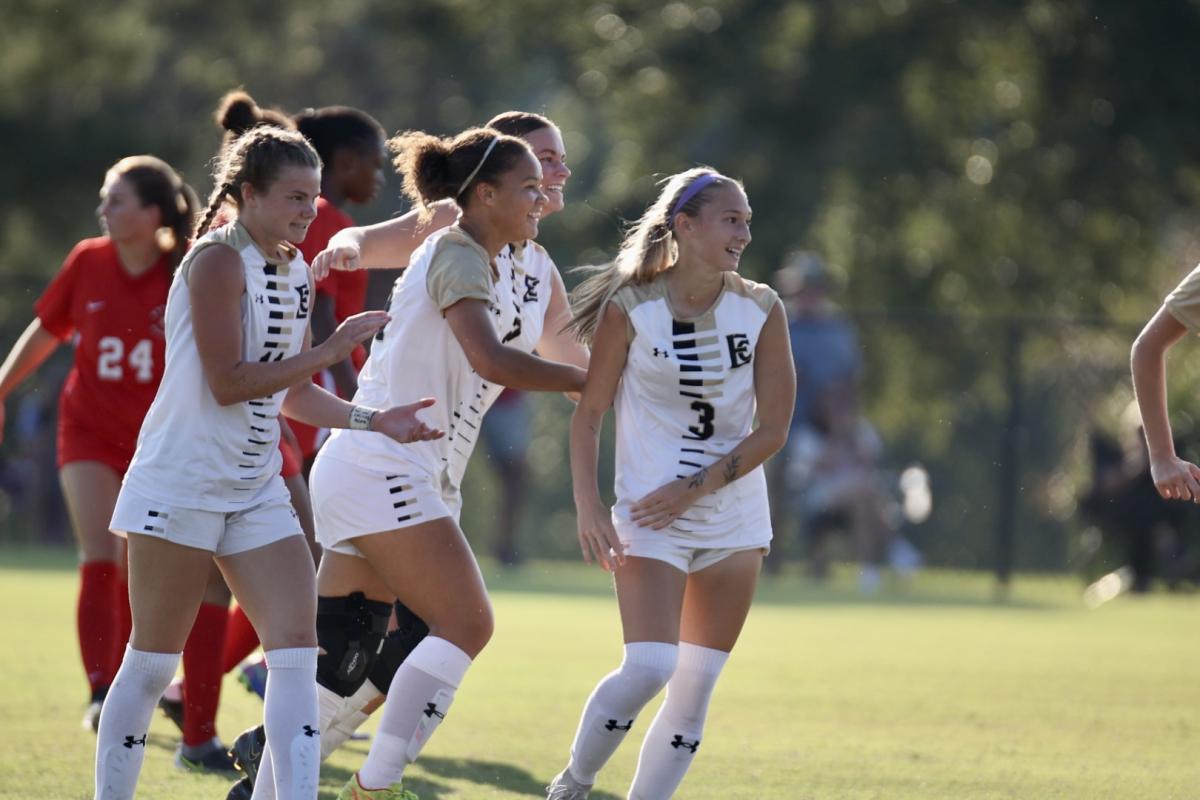 The No. 17 Lady Warriors of East Central Community College and the No. 10 Lady Rangers of the Northwest Mississippi battled it out in Decatur on Tuesday night, Sept. 20. The highly anticipated match did not disappoint as the nationally ranked programs finished the MACCC contest in a 1-1 draw. 
"Tonight's game was one that featured two sound teams and we are happy in the end with a point going into our next conference game," said head coach Ryan Joiner. "Northwest is a very good team who caused us lots of problems, but our plan tactically was well-driven and executed by the girls. Onto the next one which will be another challenging MACCC game."
It was a back-and-forth battle in the first half as both teams jockeyed for possessions. The Lady Warriors broke through nine minutes into the match as Gabby Falla (Hattiesburg) launched a free kick into the box. ECCC's Crislyn Gregory (Gautier) finished off the assist with a great finish to put the Lady Warriors in front 1-0. 
That score held as the teams battled the heat for the final 30-plus minutes of the opening half. 
In the second, the Lady Rangers found the equalizer off a corner kick in the 64th minute.
The Lady Warriors and Lady Rangers duked it out for the remainder of regulation and into extra time with sound defense and impressive keeper play. The limited attacks and solid back-line play ended the game with a 1-1 draw. 
The Lady Warriors finished the night with 10 shots, eight of which were on goal, while Northwest posted 22 shots and 11 shots on goal. ECCC defended well in their own box as the Lady Rangers sent in 15 corner kicks compared to ECCC's two.
ECCC is on the road this Friday, Sept. 23, as the Lady Warriors travel to Perkinston to take on Mississippi Gulf Coast. The match is set to start at 5 p.m.