January 8, 2018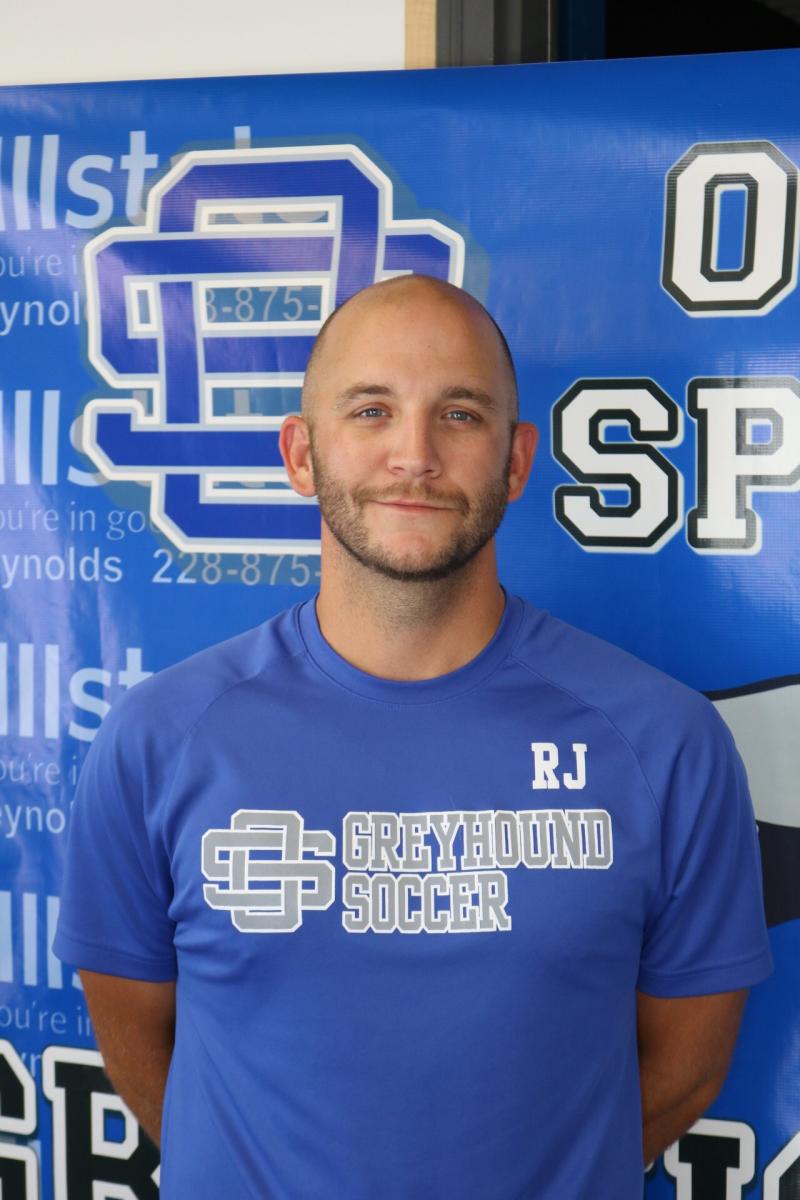 Ryan Joiner, whose teams have won three Mississippi High School Activities Association state championships in the past four seasons, is the new head women's soccer coach at East Central Community College in Decatur.
Joiner, of Ocean Springs, guided the St. Stanislaus College boys' team to MHSAA Class 4A State Championships in 2013-14, 2014-15, and 2015-16. He currently is the head girls' soccer coach at Ocean Springs High School, where his 2016-17 team finished state runner-up in Class 6A.
"The move from high school to the collegiate level has long been a dream of mine, and the Mississippi Association of Community and Junior Colleges and ECCC offer that opportunity," Joiner said. "The quality of soccer currently being played in the MACJC and the community where ECCC is located are definitely positives that will help the Lady Warriors continue to build upon their recent success. The foundation that has been laid by my predecessor has given me a tremendous start for the 2018 season, and beyond.
"I am thankful for my last two years at Ocean Springs High School and all of the people I have encountered, but I'm looking forward to the future of being a Warrior each day."
Joiner replaces Gray Massey, who coached the East Central women the past five seasons and recently became the first women's soccer coach at Mississippi University for Women in Columbus.
Massey led the Lady Warriors to postseason play three straight seasons—2014 to 2016—and compiled a 47-26-7 record.
The 2016 ECCC squad opened the season with nine straight wins—the longest winning streak since the program began in 2005—and advanced to the MACJC playoffs after finishing second in the MACJC North Division. The 12 wins in 2016 also tied a school record for the women's team.
"Gray Massey did a great job during his coaching tenure at East Central," said ECCC President Dr. Billy Stewart. "He took our women's soccer program to new heights and did it the EC Way—Excellence with Class.
"We're now very fortunate to have a coach the caliber of Ryan Joiner join our staff who has a proven record of success. I am confident that he will continue to move our women's soccer program forward and will help us meet the academic and athletic goals we have for our team and student-athletes. We are happy to have him and his wife, Kylie, as the newest members of the Warrior family."
Joiner was a standout goalkeeper for Ocean Springs High School before taking his talents to Meridian Community College.
While at MCC, Joiner twice earned MACJC First Team All State and National Junior College Athletic Association All South Region 23 as a goalkeeper. He was an Honorable Mention NJCAA All-American in 2006.
Joiner returned to MCC in 2011 as assistant men's soccer coach, recruiting coordinator, practice coordinator, and camp instructor.
He took over the St. Stanislaus College boys' soccer program in 2013, compiling a 57-15-3 record and three straight state championships. He was named the National Soccer Coaches Association of America Small/Private School Mississippi Coach of the Year following the 2014, 2015, and 2016 seasons, as well as the Sun Herald (Biloxi) Coach of the Year all three seasons. He was The Clarion-Ledger (Jackson) Coach of the Year in 2013-14. St. Stanislaus is a Catholic day and boarding school for boys in Bay St. Louis.
Joiner returned to his alma mater Ocean Springs High School in 2016, where he guided the girls' program to a 2016-17 state runner-up finish. The 2017-18 Lady Greyhounds are 10-6-1 overall and 3-0 in district play.
He also coaches for the Gulf Coast United Futbol Club based in Gulfport.
Joiner received his bachelor's degree in interdisciplinary studies and master's degree in teaching community college education from Mississippi State University. He holds a United States Soccer Association "B" License, National Soccer Coaches Association of America National Diploma, and Level III Goalkeeper Certificate.
Joiner said his first priority at East Central is to solidify the 2018 women's soccer team.
"There are several returning players and several who have already committed from the class of 2018," Joiner said. "The late signing period will be upon us fast and I have to get out on the fields and connect with players to finish the signing class. I have already begun contacting current players, verbal commits, and coaches throughout the state combing for the best players to fit the model of EC Soccer: Excellence with Class."
Joiner said that the ECCC women's soccer players and fans can expect possession soccer, with a lot of movement of players on the pitch from his teams.
"My coaching style is very player-centric; meaning that I enjoy teaching the game and giving players new concepts to take on each day," explained Joiner. "Our style will be possession-based with lots of movement and interchanging of positions in the run of the play. We will be a high-pressuring team and will look for very fit and athletic players who can both play with the ball at their feet and who have the desire to win back possession as soon as it is lost."
ECCC's third head women's soccer coach said that a solid foundation has been laid for the program, and all the elements are in place to win championships.
"Our expectations are to compete for championships each year," noted Joiner. "We have the resources, facilities, academics, and support of the college to compete each year for state championships and NJCAA Region 23 titles. Our players are going to be very involved in the community and will be ambassadors for ECCC at all times. The players are students first and athletes second, and we will conduct ourselves on and off the field with pride, dedication, and class."
ECCC Athletics Director Chris Harris said that he was pleased to have Ryan Joiner as a part of the coaching staff at East Central.
"Ryan has experienced tremendous success during his high school coaching career and brings a wealth of knowledge and a statewide recruiting network to our women's soccer program," said Harris.
Joiner will officially begin his duties at ECCC on June 1, 2018. He is married to the former Kylie Rowell of Meridian.