January 8, 2018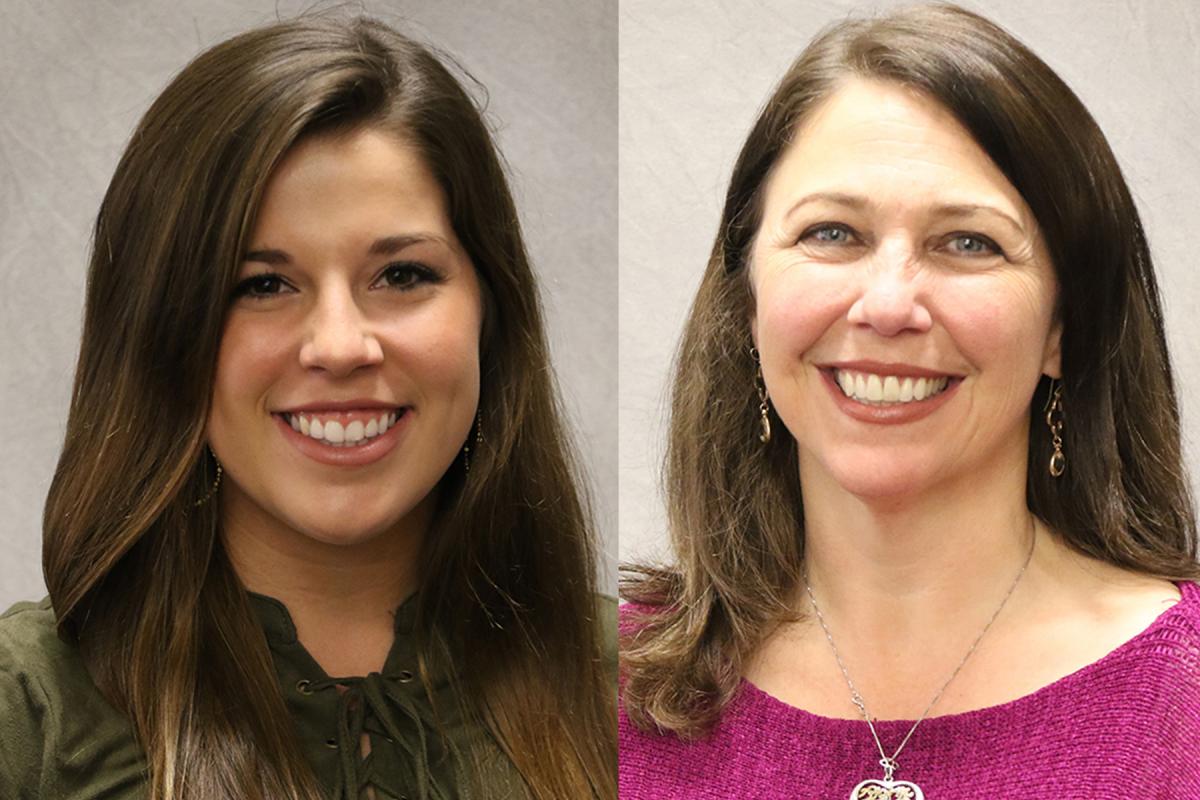 Reagan Gorgas (left) and Michelle Lee
Sophomore Reagan Gorgas and sociology instructor Michelle Lee, both of Decatur, will represent East Central Community College in Decatur at the 2017-18 Higher Education Appreciation Day: Working for Academic Excellence (HEADWAE) program scheduled Tuesday, Feb. 20, 2018, in Jackson.
The annual HEADWAE observance was established by the Mississippi Legislature to honor academically talented students and faculty members from each of the 36 public and private member institutions of the Mississippi Association of Colleges. 
A sophomore pre-physical therapy major, Gorgas is a President's List Scholar and a graduate of Newton County High School. She serves as co-president of the Warrior Corps, president of Catholic Campus Ministries, president of Students Against Destructive Decisions, vice president of scholarship for Phi Theta Kappa, co-editor of the Wo-He-Lo yearbook and is a member of various other clubs and organizations.
She is the daughter of Dan and Lisa Gorgas of Decatur.
Lee has served as a full-time sociology instructor at the college since 2014. Prior to that, she taught as an adjunct instructor at ECCC and East Mississippi Community College. She is also a former adjunct English instructor and taught 5th through 8th grade Spanish.
She is a 1998 graduate of ECCC, earned her Bachelor of Arts degree in social sciences in 2008 from Southern New Hampshire University and her Master of Arts in Teaching with an emphasis in sociology in 2013 from Mississippi State University.
In addition to her teaching duties, Lee serves as sponsor of the pro-life club, ECCC Students for Life. She is also active in the auxiliary of the Gideons International and is a member and Sunday School teacher at Beulah Baptist Church in Little Rock.
The program begins at the State Capitol and will be followed by a luncheon at the Jackson Marriott Hotel in downtown Jackson, during which each student and faculty honoree will be recognized in front of their guests, institution leaders, corporate sponsors and legislators.