January 10, 2018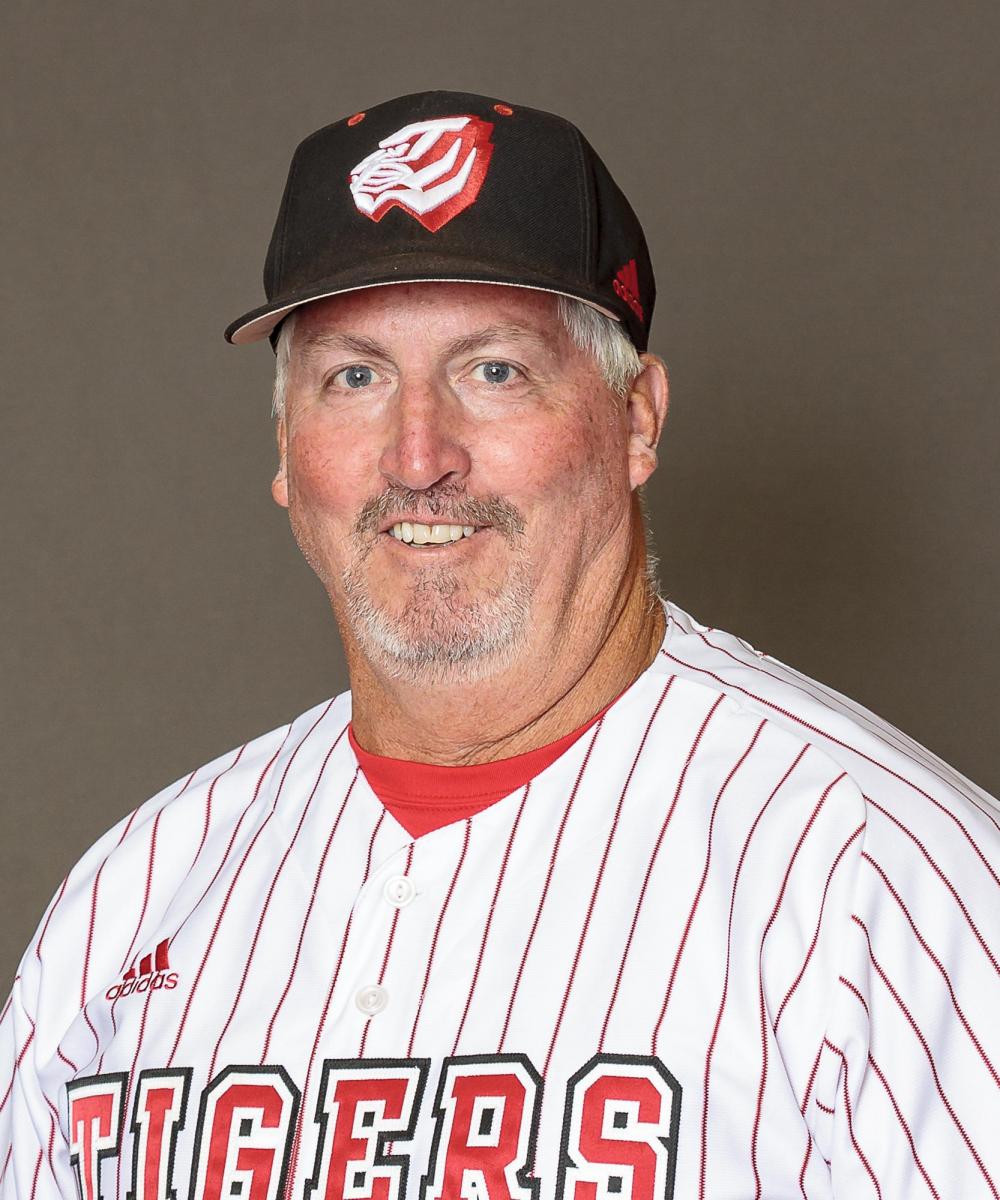 Gary Rundles, head baseball coach at the University of West Alabama, will be the featured speaker at the annual East Central Community College Baseball First Pitch Dinner at 6:30 p.m. on Friday, Jan. 26. The event will be held in the Mabry Memorial Cafeteria on the Decatur campus.
The public is invited to the event which annually kicks off the ECCC baseball season. Tickets are $30 for adults and $15 for children age 12 and under.
In addition to dinner and Rundles' address, ECCC Head Baseball Coach Neal Holliman will introduce his 2018 team and the 2018 Diamond Darlings, along with other special presentations and recognition. Holliman played collegiately at the University of West Alabama and was a one-time assistant to Rundles.
The Diamond Warriors will kick off their season on Friday, Feb. 16, when they host Kaskaskia College out of Illinois in a doubleheader beginning at 2 p.m. at the Clark/Gay Baseball Complex in Decatur. The doubleheader is part of the annual EC Invitational.
Rundles has more than 40 years of coaching experience, including 17 at the University of West Alabama in Livingston, where he has won 577 games and made six NCAA Regional appearances.
In all, Rundles has coached 1,562 games as a collegiate head coach. He is 577-336 in 17 years at West Alabama and 949-613 in 30 years as a college head coach.
Rundles has been inducted into the Tennessee Baseball Coaches Hall of Fame, the Central (Tenn.) High School Hall of Fame, the Greater Chattanooga Area Sports Hall of Fame and UWA Athletic Hall of Fame.
He has guided the Tigers to regional berths in two of the last three years, including an NCAA South Region final in 2017. The 2015 season was one of the top in Rundles' decorated career. He led the Tigers to a nation-leading 20-game winning streak and a 42-11 record before losing in the South Regional to eventual national champion University of Tampa.
Along the way, UWA captured both the regular season and Gulf South Conference tournament titles. Rundles also earned 2015 GSC Coach of the Year honors.
In 2009, Rundles guided the Tigers to a 38-16 record and a berth in the NCAA South Regional along with a conference tournament appearance. It was the fourth regional bid for UWA while under Rundles direction. In 2008, Rundles directed UWA to a 45-13 record and an appearance in the NCAA South Central Regional in Cleveland, Miss. The 45 wins tied the school record set in 2005.
In 2007, Rundles led UWA to the Gulf South Conference East Division crown. The Tigers compiled a 41-16 record and earned a spot in the GSC Tournament Championship Game. In 2006, Rundles guided the Tigers to a 42-22 record, including a runner-up finish in the GSC Tournament and a berth in the South Central Regional. His 2005 team also won the GSC Tournament and posted a 45-19 record en route to an NCAA regional tournament berth.
He came to West Alabama from Carson-Newman University in Jefferson City, Tenn., where he built and maintained one of the most solid programs in all of the land over a 13-year career. Rundles won five conference titles and finished runner-up on four occasions at Carson-Newman.
He guided the Eagles to an NCAA Division II College World Series berth in 1999, earning conference, region, and Tennessee Baseball Coaches Association Coach of the Year honors. He also led Carson-Newman to the NAIA World Series in 1993 and was named conference coach of the year on six separate occasions.
Rundles began his coaching career at Chattanooga Central (Tenn.) High School in 1977. Over an eight-year stretch, he compiled a record of 171-72. In 1985, Rundles departed for his alma mater Carson-Newman, where he served in the capacity of graduate assistant, and later as assistant coach. After two seasons on the Eagles staff he was promoted to head coach.
For more information on the First Pitch Dinner or to purchase tickets, contact Coach Neal Holliman at 601-635-6374 or call toll free at 877-462-3222, ext. 374. His e-mail address is nholliman@eccc.edu.