March 23, 2023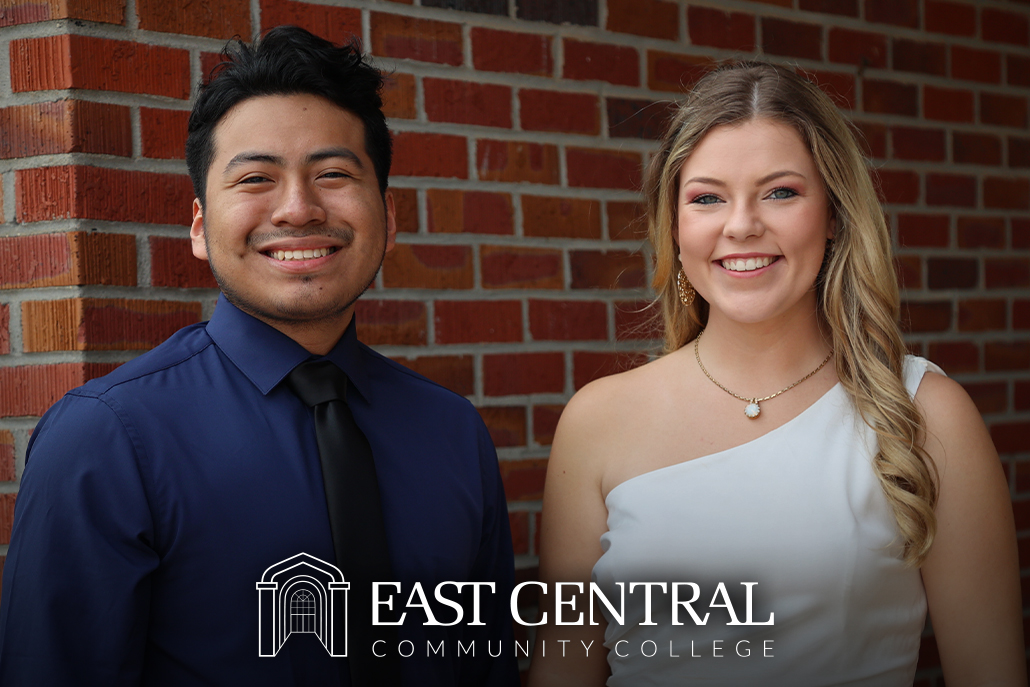 Casey Pastor-Aguilar and Jocey Bell, both of Forest, were named Mr. and Miss ECCC for 2022-23 by vote of the student body. 
Casey Pastor-Aguilar and Jocey Bell, both Forest natives, were selected Mr. and Miss East Central Community College for the 2022-23 school year by a vote of the student body.
Pastor-Aguilar, a graduate of Forest High School, is a music education major. At East Central, he is a member Phi Theta Kappa and Warrior Corps, served as the drum major of the Wall O' Sound marching band, and is in both the Jazz Band and Collegians. He also earned the Robert G. Fick Memorial and Mable Moore Carr Educational scholarships.
He is the son of Cristina Aguilar and Efren Sanchez. 
A graduate of Scott Central High School and an elementary education major, Bell is a member of Phi Theta Kappa, president of Warrior Corps, a sophomore class officer, and captain of the color guard. She also sings with the Collegians and serves on the President's Council. Along with receiving the Myrtle R. Hutchison
Elementary
 Education Scholarship, she was selected as a sophomore homecoming maid. 
She is the daughter of Greg and Tammy Bell.