September 21, 2022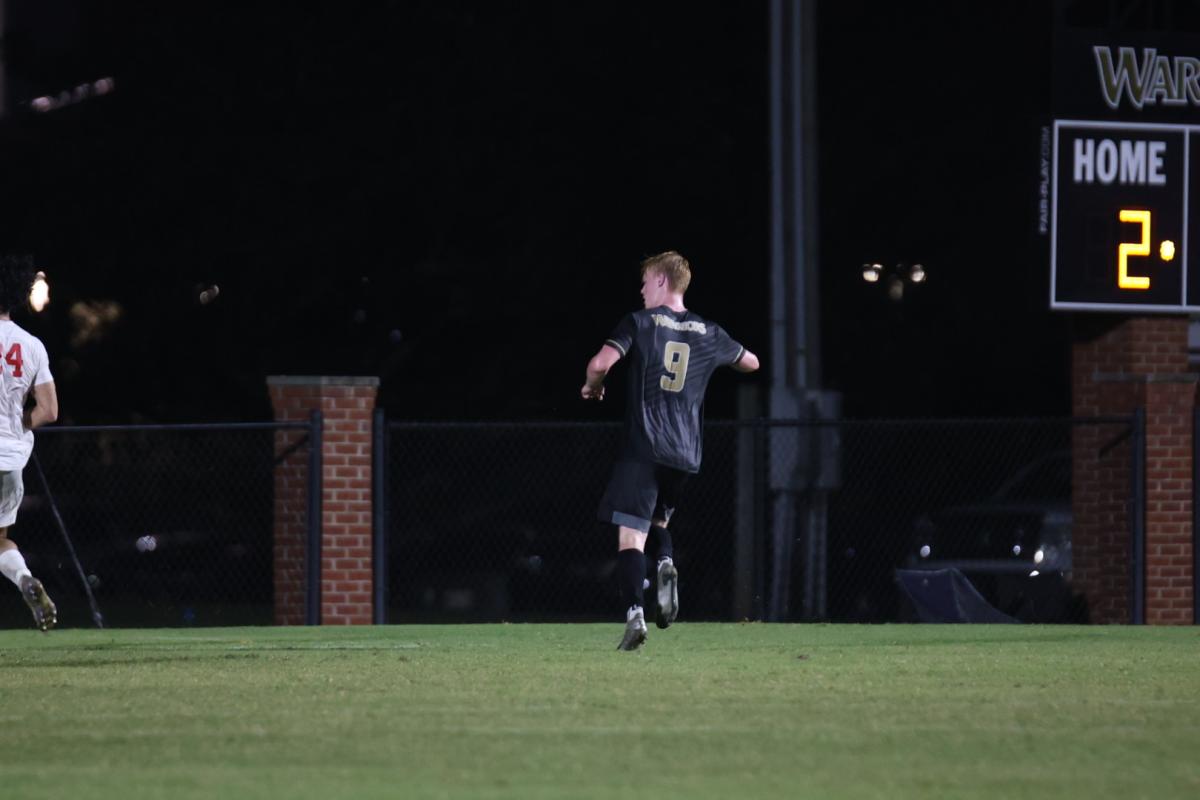 The East Central Community College Warriors and Warrior striker Evan Reape (Ballina, Ireland) were on fire on Tuesday night, Sept. 20, as the team defeated the Northwest Mississippi Rangers, 4-0, in an MACCC matchup. The win moved the Warriors to 2-0 in conference play, while the Rangers fell to 0-2. 
Fans barely had time to find their seats in the nightcap before Reape found the back of the net in the opening minutes of play. Reape got a great assist from Karim Swedi (Arusha, Tanzania) to put ECCC on top 1-0. 
Just four minutes later, Reape was on the attack again and after a great touch, poured his second goal of the night past the keeper. Just five minutes into play, ECCC led, 2-0. Reape had a chance for a hat trick within the first 10 minutes of play, but a header opportunity went just wide. That did not stop the freshman though as he scored yet again, his third goal of the half, 28 minutes into the match. 
The Warriors took that 3-0 lead into the break, but Reape added another goal, this time off an assist from Jashil Vithal (Johannesburg, South Africa) in the 51st minute to grow the lead to the final, 4-0, score. 
"I'm very pleased with the boys performance tonight. They executed in the moments we really needed them to and saw the game out," said ECCC head coach Ethan Paschal. "It's always a good thing when your striker is scoring goals so we're buzzing for Evan [Reape]. We have details to smooth out so we'll do that before heading into our next match."
Marcelo Ramirez (Metepec, Mexico) played all 90 minutes in goal for ECCC and posted four saves in the match. Reape finished the night with four goals on seven shots on goal, while the Warriors as a whole posted 23 shots with 12 landing on goal. 
The Warriors travel to Perkinston on Friday, Sept. 23, to face the Mississippi Gulf Coast Bulldogs in a conference matchup at 7 p.m. before returning to Decatur on Tuesday, Sept. 27 to host Pearl River at 7 p.m.