February 1, 2022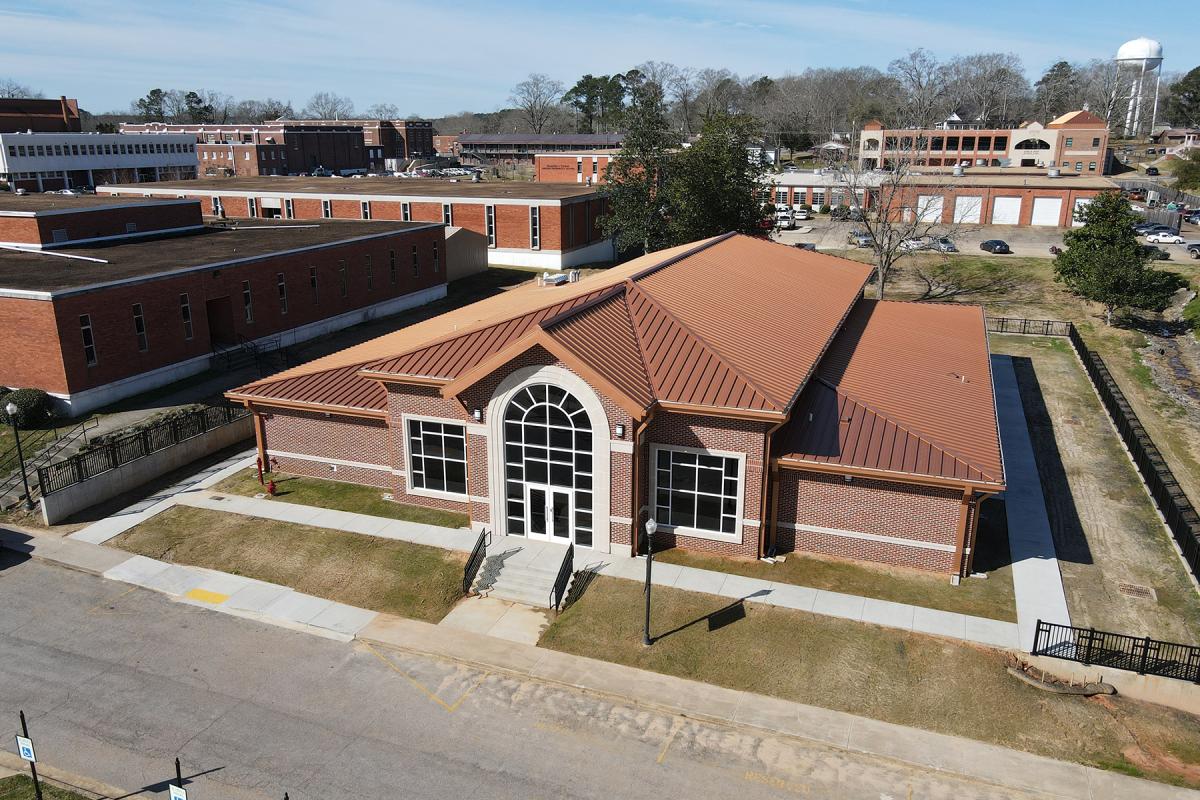 East Central Community College will officially open the new Thomas W. Carson Band Hall with a Ribbon Cutting Ceremony at 2 p.m. on Tuesday, March 8. The public is invited to attend.
The ceremony will be held inside the new facility located to the north of the existing Vickers Fine Arts Center on North 6th Avenue on the Decatur campus. Self-guided tours will be available following the ceremony.
The nearly 11,000 square-foot, $3.5 million band hall will house the college's Wall O' Sound Marching Band practice hall, music practice studios, music teaching studios, instrument storage, a music library, and office space.
The building is named in memory of the late Carson who was associated with East Central for more than half his life, including two years as a student and 30 years as Director of Bands and music instructor. He passed away on May 6, 2013, at age 57.
"This will be an important day for our college and our band program," said ECCC President Dr. Brent Gregory. "The Thomas W. Carson Band Hall is a much-needed performance and training facility for our band students and our music faculty. The Wall O' Sound Band is already one of the best marching bands in the state of Mississippi and has been an important part of this college and our local communities for many years. This new state-of-the art facility will help the band grow and provide more opportunities for students across our five-county district and beyond to participate in the program."
ECCC's Wall O' Sound Band currently consists of nearly 200 students, including Drum Majors, Drum Line and Front Ensemble, Centralettes dance line, and Color Guard. Members receive scholarships for participation in the marching band as well as the concert band, pep band, jazz band, and percussion ensemble.
Those interested in purchasing named wall plaques inside the main hallway of the Carson Band Hall can contact ECCC's Dr. Stacey Hollingsworth, executive director of the foundation, at sholling@eccc.edu or 601-635-6327. Proceeds will support the band program.