March 8, 2018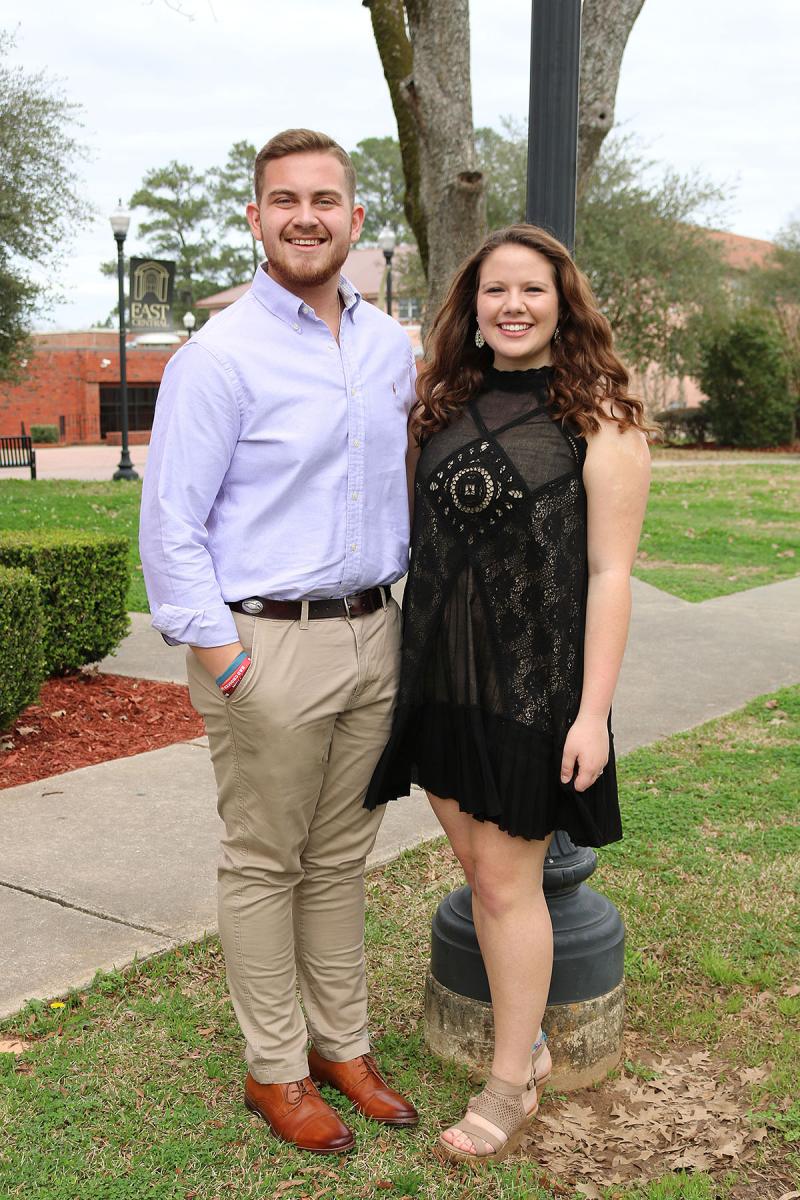 Recently elected Mr. and Miss East Central Community College are Peyton Ryals (left) of Louisville and Jessica Everett of Decatur. (EC Photo) 
Peyton Ryals of Louisville and Jessica Everett of Decatur were selected Mr. and Miss East Central Community College for the 2017-18 school year by a recent vote of the student body.
A sophomore business administration major, Everett serves as president of Phi Theta Kappa, Phi Beta Lambda, and the President's Council.  She also serves as Mississippi/Louisiana region secretary for Phi Theta Kappa and state president of Phi Beta Lambda.  She is a drum major for the Wall O' Sound Marching Band and is secretary of the Student Body Association.  She serves as vice president of Diamond Darlings and is a member of Warrior Corps, Students Against Destructive Decisions and Phi Beta Lambda Hall of Fame. She was selected a freshman Homecoming maid and was this year's Maid of Honor. 
She is a graduate of Newton County High School and is the daughter of John and Donna Everett of Decatur and Susan and Jon Withers of Philadelphia.
A sophomore agricultural engineering major, Ryals serves as the vice president for membership for Phi Theta Kappa, vice president of Students Against Destructive Decisions, vice president of College Republicans and is a member of Warrior Corps.  A President's and Dean's List scholar, he serves as a dormitory resident assistant and participates in College Worship and intramural sports.
A graduate of Louisville High School, he is the son of Shonna and Kevin Ryals of Louisville.