November 15, 2016
A second half comeback gave the East Central Community College men's basketball a hard fought 74-66 win over the Coahoma Community College Tigers Monday, Nov. 14, in Brackeen-Wood Gymnasium in Decatur.
The Warriors trailed by a dozen at the half, but outscored the Tigers by 20 in points the second half to pull off the comeback win.
ECCC's Alvin "A.J." McFarland tied the game with a basket late in the second half, and a layup by sophomore forward Tonzell Handy of Lanier High School gave the Warriors take the lead they would not relinquish with 1:45 left in the ballgame.
Handy led East Central with 19 points, 10 rebounds, two steals and two assists. Cayman "C.J." Ruffin of Neshoba Central High School and Cameron Diggs of Blount (Ala.) High School added 12 points each.
With their second win over Coahoma this season, the Warriors move to 2-2.
ECCC will host the EC Classic in Brackeen-Wood Gymnasium Nov. 21-22. The Warriors will face Taylormade Academy Nov. 21 at 7 p.m. and Wallace State-Selma Nov. 22 at 7 p.m.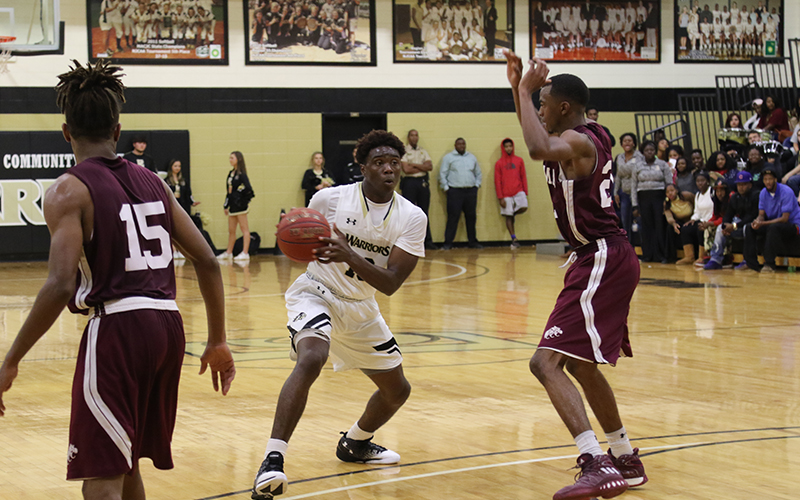 Warrior Tonzell Handy makes a move against Coahoma. The sophomore forward led East Central with 19 points and 10 rebounds. (EC Photo)