October 12, 2021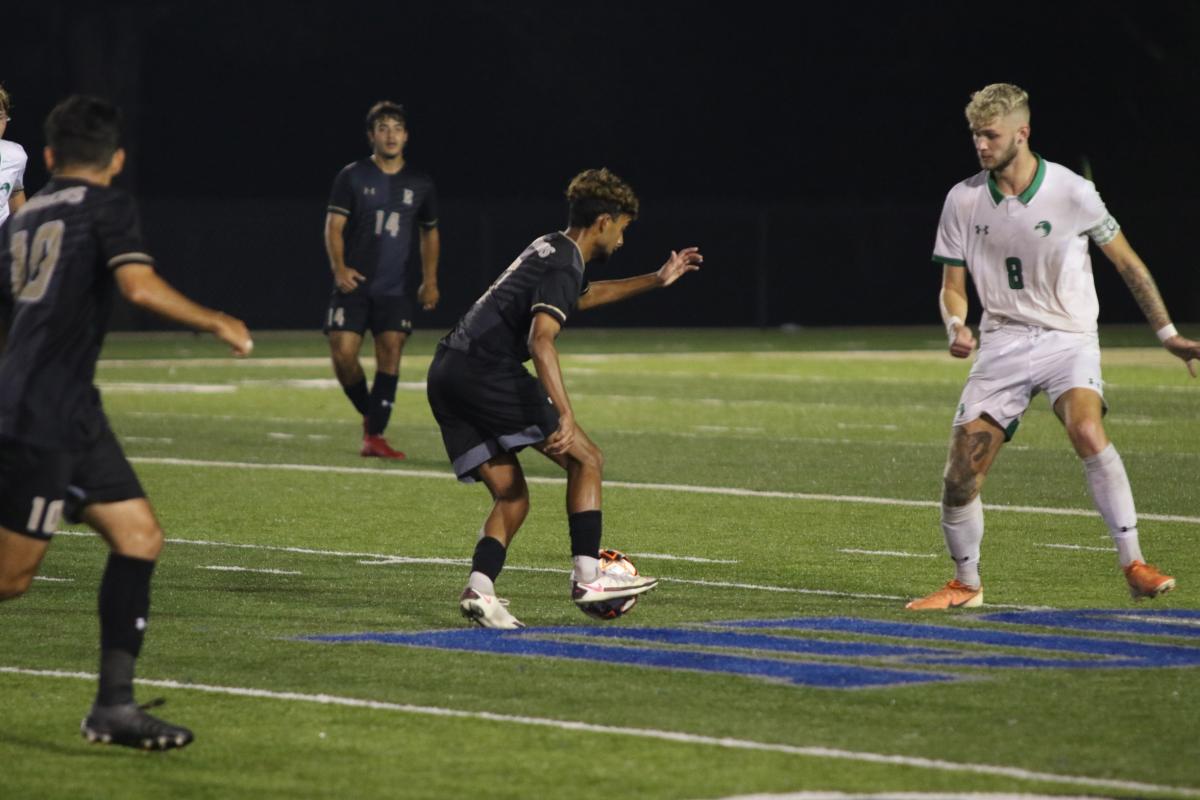 It was a physical, hard-nosed soccer match on Friday night, Oct. 8, as the East Central Community College Warriors went to toe-to-toe with the Meridian Eagles. The Eagles grabbed the win, 1-0, with an overtime goal. With the loss, the Warriors fall to 1-9-1 on the year. 
The first half was very similar to the women's match that was played before it as both defenses thwarted any reasonable attack from the opposing team. Much of the opening half was spent in the midfield as players grappled for possession. 
The intense play continued into the second half with both teams seemingly leaving it all on the field in an effort to gain an advantage. Late in the game, both teams had some threatening attacks that got the fans in Bailey Stadium to their feet, but none came to fruition, ending regulation with a scoreless game. 
Six minutes into overtime the Meridian Eagles took advantage of a rebound and crossed it across the box, knocking in the go-ahead, game-winner. 
ECCC is on the road next Tuesday, Oct. 12 as the team travels to Senatobia to take on the Northwest Mississippi Community College. Kickoff is set for 3 p.m.