April 2, 2021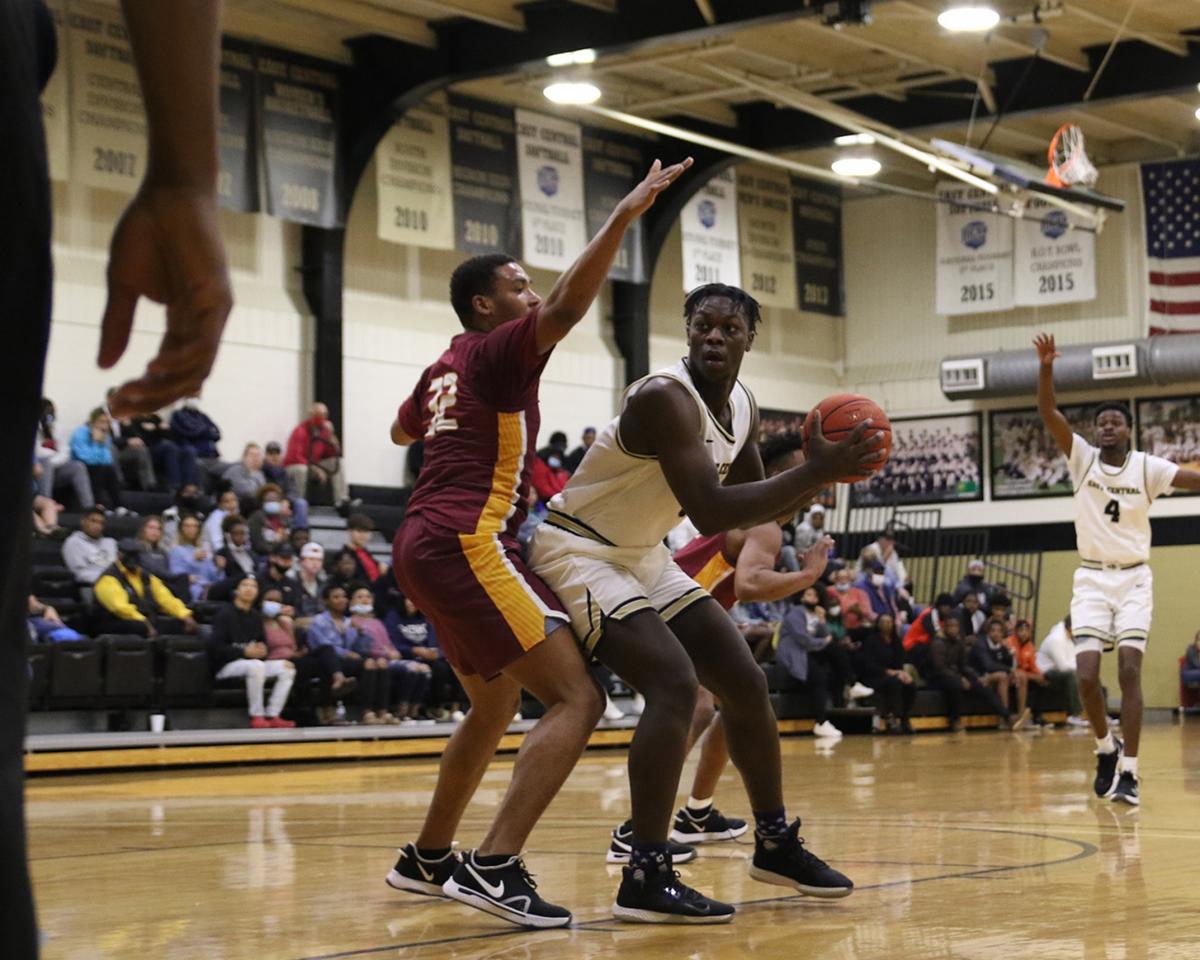 The East Central Community College men's basketball team's season came to an end on Thursday night, April 1, as the team fell to Hinds in a heartbreaking 69-68 contest in the second round of the NJCAA Region XXIII Tournament. ECCC finishes the year 4-12 overall, but the Warriors were playing very good basketball as the team picked up all four wins in the final seven contests. Hinds advances to the third round where they will face the Southwest Bears in Summit. 
The Warriors and Bulldogs went toe-to-toe in the opening half of play as physical basketball was played on both ends of the floor by both teams on Thursday night. At the break, the Bulldogs had pulled away to a 36-28 lead. 
That Bulldog lead grew in the opening minutes of the second half, but a big ECCC rally midway through the second began to cut it down. A big three-pointer with 8:20 remaining pulled that lead to just five, 56-51, and sparked the Warrior offense and bench. The Bulldog advantage hung around the four to five-point range for the next five minutes before Darien Newchurch (Jackson) nailed a three to pull ECCC within one, 63-62. Later in the final minutes, JaMichael Wilson (Rayville, La.) tied the game at 64-64 after draining two key free throws. 
With less than 30 seconds remaining, Devin Carter (Louisville) drove to the basket and sidestepped a Bulldog to put ECCC on top 68-66. After a Hinds timeout with less than 10 seconds on the clock, the Bulldogs took it to the rim but were fouled, giving them a chance to tie the game at the line. The first attempt was good, cutting ECCC's lead to one, 68-67, and the second shot rimmed out, but a Bulldog tip-in with less than four seconds remaining secured the playoff win 69-68.
The Warriors now turn their attention to offseason preparations for what is expected to be a full, regularly scheduled season in the fall of 2021 and spring of 2022.