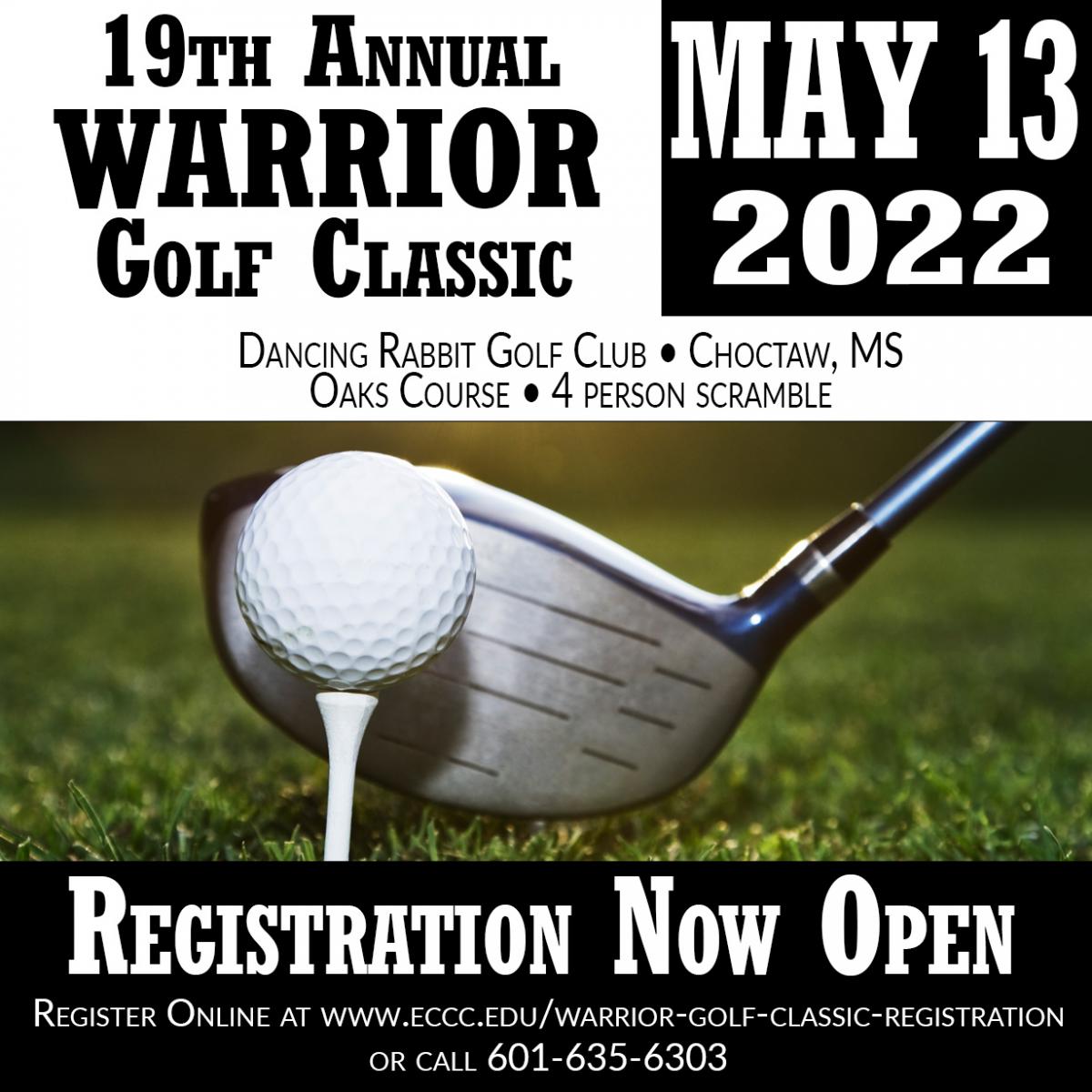 19th Annual ECCC Warrior Golf Classic
Friday, May 13, 2022

Sold Out for 2022!
Oaks Course - 4 Person Scramble
Playing and Non-playing Sponsorships Available
All proceeds support scholarships at ECCC
Tournament Sponsored by the 
East Central Community College Alumni Association
Hotel Accommodations
The Dancing Rabbit Inn is offering a $59 room rate (Single or Double) on Thursday night before the tournament, and a $109 rate on Friday night after the tournament. Use the group code S5WGC22 when making reservations by calling 601-389-6600. Reservations must be made prior to April 21 to receive the discounted rates.
For information on the 2022 tournament, contact 
the Alumni Association at mmcleod@eccc.edu or 601-635-6303.