September 19, 2022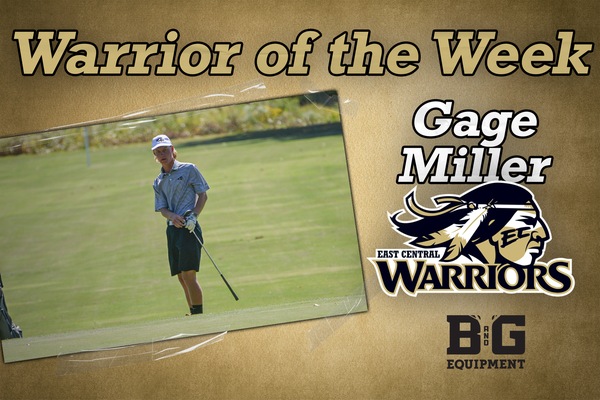 East Central's Gage Miller, a sophomore golfer from Anniston, Ala., led the Warriors to a fourth-place finish in the first MACCC golf event of the 2022-23 season. The tournament, held at Shiloh Ridge in Corinth, marked the start of the season for all schools. Gulf Coast won the event, while Meridian finished second. The Warriors were fourth, just seven strokes, behind Itawamba in third.
Miller lit up the links with a 74 (+2) in the opening round, before backing it up with a 71 (-1) on the second day. The two-day 145 was good for a seventh-place individual finish, and just a couple strokes out of landing All-Tournament Team honors.
The Warriors will be back in action on Thursday, Sept. 29, and Friday, Sept. 30, for the second MACCC event of the year. The tournament will be held at Beau Pre in Natchez and hosted by Co-Lin.