September 14, 2021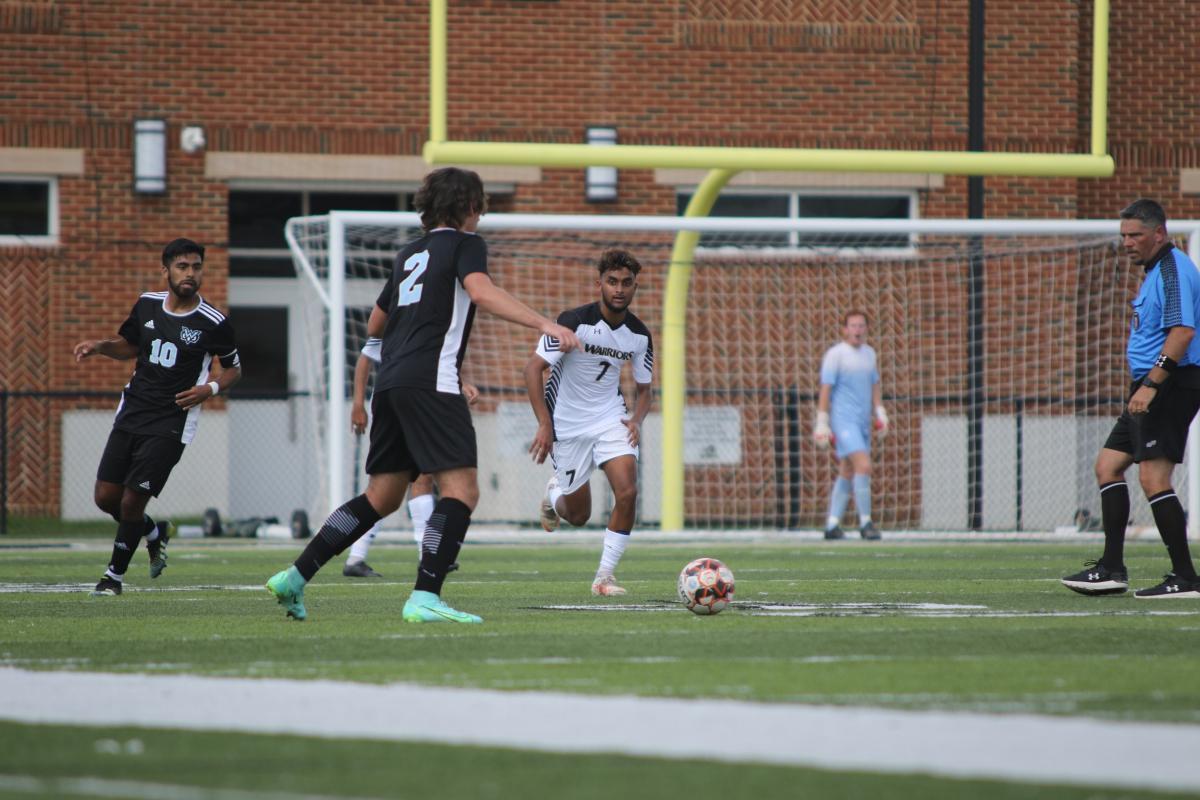 The Warriors of East Central Community College suffered a 2-0 loss to Northwest Mississippi Community College on Friday, Sept. 10, in Bailey Stadium on ECCC's campus in Decatur in a MACCC North Division matchup. The loss drops the Warriors to 0-4-1, 0-1 on the year and improves the Rangers of Northwest to 1-5, 1-0. The contest was extremely physical as numerous yellow cards were issued to both squads throughout the match. 
"We didn't do ourselves any favors tonight getting an early ejection. I still felt we had plenty of opportunities to win the game even a man down," said ECCC head coach Ethan Paschal. "We have to be clinical in those moments, but to the boys' credit, they battled for the full 90 minutes. We will get back to work heading into ICC."
Northwest was on the board early as the Rangers darted down the pitch in the opening five minutes and grabbed a goal. The 1-0 lead proved to hold over the next 40 minutes of play as the Warriors tightened up their defensive presence and shut out numerous Ranger attacks. Late in the first half, a foul in the box gave ECCC an opportunity with a penalty kick, but the Rangers' keeper made an excellent save to keep the Warriors off the board. At the break, NWCC still led 1-0. 
The second half was much of the same as the contest continued in a physical, hard-pressed fashion. Despite the low score, the effort of the players from both teams kept the match interesting for the large crowd on hand in Bailey Stadium. Northwest's Sidney Black broke through later in the half and found the back of the net to push the lead to 2-0, his second goal of the match. The Warriors had some good looks at the goal from organized attacks and from a few set-pieces on corners and free-kicks, but all ultimately just missed. 
ECCC is back on the road next week as they travel to Itawamba for another MACCC North Division contest. The match is slated for a 4 p.m. start time.