May 6, 2021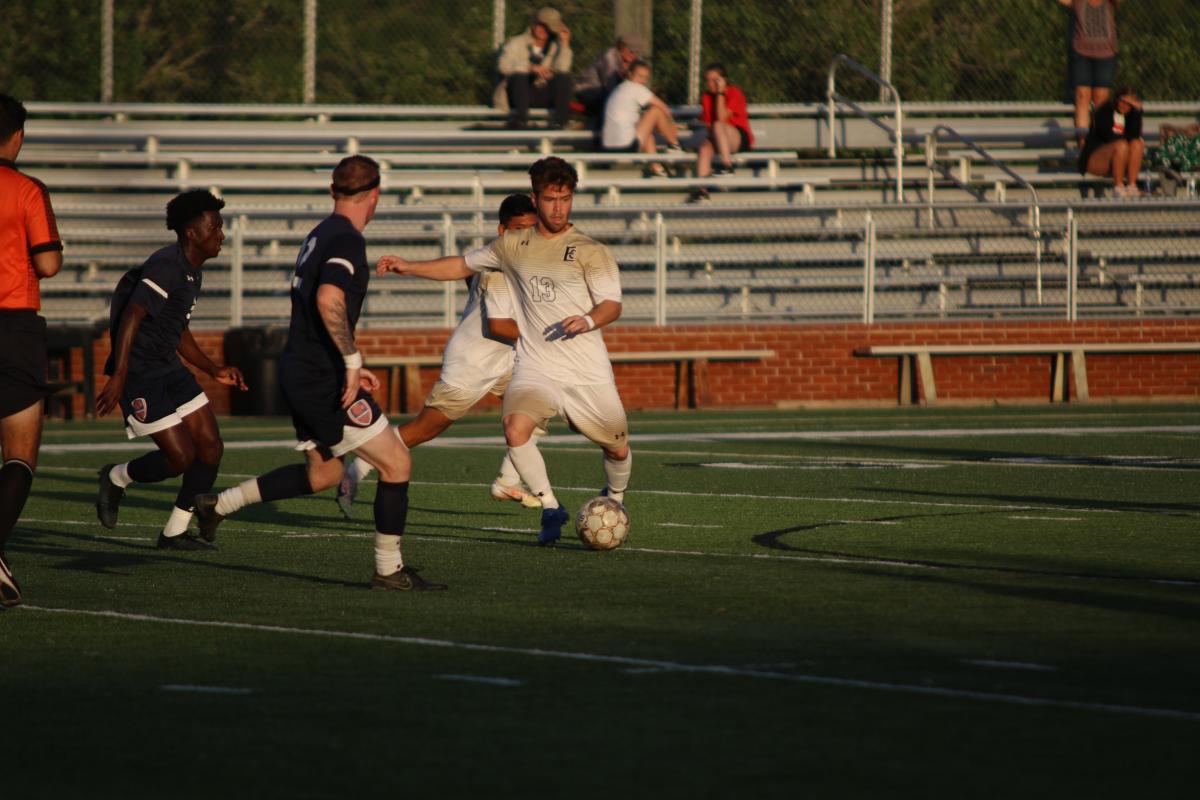 The East Central Community College Warriors and the Co-Lin Wolves battled hard for 110 minutes May 6, but no winner could be determined as the game ended in a 1-1 draw. The tie moves the Warriors' record to 3-6-2 and Co-Lin to 4-4-2. 
The Wolves were the first on the board with an early goal in the first half. The remainder of the opening 45 minutes was a fierce battle between two the squads, but Co-Lin took a 1-0 lead to the locker room. 
Just five minutes into the second half, ECCC's Jacob Vickers (Biloxi) hammered a ball into the back of the net knotting the game at 1-1. The goal proved the last of the contest as the match moved to overtime at the end of regulation. The score held through the final two additional 10-minute periods as both teams managed a couple of shots on goal to no prevail. 
ECCC is on the road on Tuesday, May 11, as the team takes on the Holmes Bulldogs in Ridgeland. The game is scheduled for a 12 p.m. start time.