May 12, 2017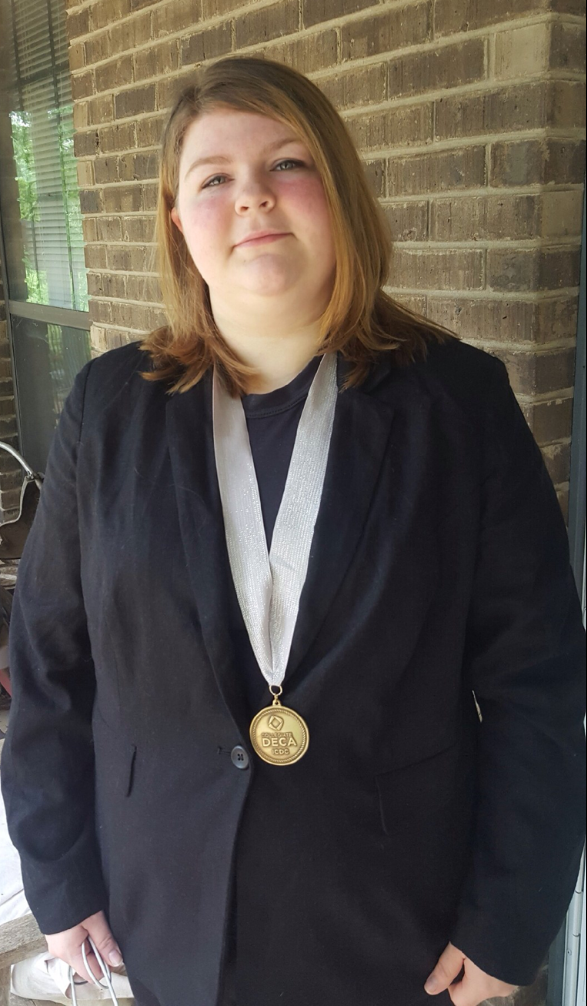 East Central Community College student Alaina Barrier of Philadelphia earned a Silver Medal for being the highest ranked role play competitor in the Fast Food and Restaurant Service Management competition at the DECA International Career Development Conference held last month in Anaheim, Calif.
A sophomore culinary arts major, Barrier competed against more than 50 students from all over the United States, many of whom were from four-year colleges and universities. She previously attended Neshoba Central High School.
Barrier was one of seven DECA students from East Central Community College who attended the DECA conference.
DECA is the international association of high school and college students and teachers of marketing, management and entrepreneurship in business, finance, hospitality, and marketing sales and service.