October 6, 2017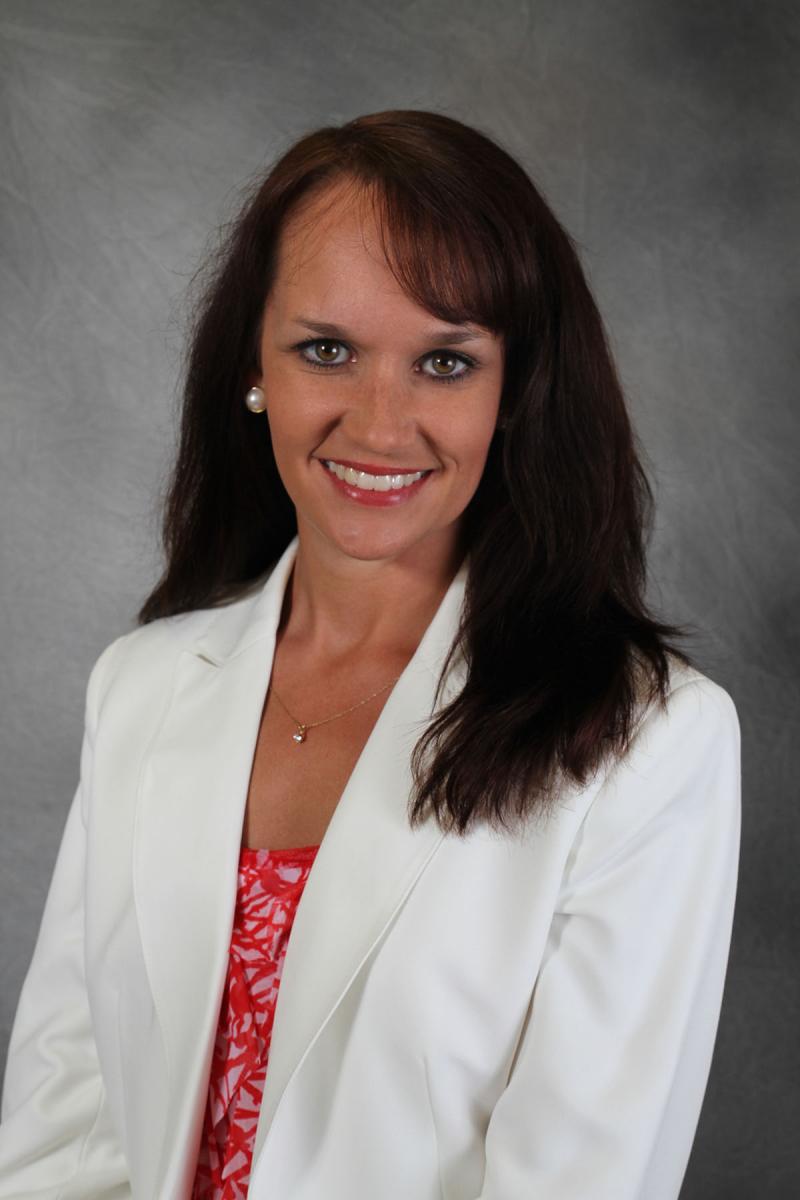 Deanna Rush
Deanna Rush of Union, longtime educator and principal of Union Elementary School, was recently selected Alumna of the Year at East Central Community College. She will be recognized during Homecoming Festivities scheduled Thursday, Oct. 19, 2017, on the Decatur campus.
When notified of her selection, Rush said, "I am very, very honored by this selection. East Central Community College is an outstanding institution on so many levels, and to be chosen as Alumna of the Year here is truly a highpoint of my life and something that I will treasure."
In her current position as principal, Rush is responsible for almost 400 children in grades pre-kindergarten through fourth grade, a job she says is rewarding in many ways.
"I can honestly say without reservation that I absolutely love my job; it's amazing to have the opportunity to watch students grow from day to day and year to year," she said. "Elementary children are also the most loving creatures on the earth; I always tell people that if you're having a bad day or need a self-esteem boost, just come stand on the sidewalk at UES for five minutes. My kiddos will love on you and make you feel like the king or queen of the world in no time at all. Even with the challenges and struggles that arise, it's truly a joy for me to go to work every single day."
Although Union Elementary has its share of everyday challenges, the school has consistently received an "A" rating and maintains high academic standards for all students, an accomplishment of which Rush is proud.
"Since Union is such a small district with a very low tax base, we definitely have our challenges. Over 65 percent of our students come from families that live below the poverty line. Yet, the faculty, staff, students, and community push for excellence daily in academics, athletics, and, most importantly, in character."
Her career highlights include UES being ranked the No. 1 elementary school in the state during the 2015-16 school term, an accomplishment for which Rush quickly gives credit to others. But she says her greatest highlights have always included students.
"It (ranking) really had very little to do with me; instead, it was the result of very hardworking and dedicated teachers and students. We also were awarded a grant that brought more STEM products and 3D printers onto our campus, so I was very excited when that happened.
"However, for me, career highlights are honestly much more about the things that will never make the news. When I look back over my career, highlights have most certainly been when magical moments happen – when a child who has struggled is able to overcome his or her difficulty, when a student transitions from making poor behavior choices to making more positive ones because of our impact and influence, or when students come back to visit years later to tell you what a difference you made in their lives – there is no trophy or recognition in the world that could ever compare with what that kind of highlight means to me."
Family has always been of utmost importance to Rush and she says her parents and grandparents have without a doubt been the most influential people in her life.
"As a child, I never doubted if I was loved, and now that I work with children, I recognize what a precious gift that is. They also modeled for me a strong work ethic, independence, faith, and dedication. Because of the Christian example set before me by my parents and grandparents, I always knew to seek God's will for my life and to follow His leading. In terms of my career influences, I felt from a very early age that teaching and education is where I would be."
Rush has also tried to model her own career after those special teachers she had as a student at Union.
"As a second grader in Mrs. Jan Suggs' classroom, I decided I wanted to become a teacher because of how special she made me feel. During my high school years, teachers such as Sandra Winstead, Carol Shackelford, and Roger Whitlock impacted me in a positive manner because they believed I was capable of more than I believed and pushed me to be my very best. Their impact inspired me to want to have that same kind of impact on others."
Rush said when choosing a college she never imagined the impact EC would have on her, and she said that the  numerous friendships and connections have lasted almost 20 years and now span a variety of states.
"Perhaps the most important impact that EC had on my career, however, came from the outstanding teachers I had there. Because I was an English Education major, I took every English class ECCC offered, and the English faculty such as Mrs. Linda Pierce, Mrs. Virginia Pace, and Mrs. Carol Shackelford set wonderful examples for me in how to make literature come alive and in how to encourage and push students to become their very best versions of self. In addition to the English faculty, I developed a great love for people like Mrs. Alice Pouncey and Dr. Richard Ethridge. I have tried to imitate the characteristics of many of my EC teachers in my own career in education."
In addition to special professors, Rush also worked in the Financial Aid Office as a student worker where she was able to gain insight on the different aspects of running an educational institution.
"My first real job was in the Financial Aid Office at East Central with Mrs. Brenda Carson as my boss. I learned a lot about the behind-the-scenes aspects of what it takes to make an educational institution run, and that knowledge really opened my eyes and helped me be better prepared and more organized. As a student at East Central and still today, I also had a lot of respect for Dr. Randall Lee. Dr. Lee has always put faith in me and given me opportunities that have grown me."
Rush was a writer for The Tom Tom, was a member of Phi Theta Kappa honor society, Baptist Student Union, and Warrior Corps. She was selected for the ECCC Hall of Fame and received the Alatha Chaney English, The Tom Tom, L.B. Simmons History and Secondary Education awards.
Her special memories include the college obtaining record enrollment, fellowship at BSU, Phi Theta Kappa trips and the fashion squad.
"When I was a student at East Central, we reached an enrollment of 2,000 for the first time. That was a milestone for the college, and I remember a large sign being placed in front of Huff Auditorium and Bubby Johnston and Maria McLeod taking our picture around the sign. I also was part of the Fashion Squad, which no longer exists, but while I was there, Mrs. Pouncey organized a Fashion Squad reunion Fashion Show, and numerous former members came in for a special night in the auditorium in Vickers."
Rush is a member of First Baptist Church of Union, where she serves on various committees, teaches preschool choir and is church clerk. In addition, she is a member of the Gideon's Auxiliary in Newton County, Mississippi Professional Educators, Union High School FFA Alumni Club, and Union Public School District PTO.
She was recognized as 2017 Citizen of the Year for the city of Union, 2016-2017 District Administrator of the Year, Union Public School District 2011 Staff Person of the Year, Union Public School District 2005 STAR Teacher, and MSU Distinguished President's Scholar. She also holds National Board Certification in school counseling.
She and her husband, Hugh, reside in the Lucern community of Newton County.  They have three children: Chandler (15), Bankston (12), and Luke (6). She is the daughter of Kenny Joe and Lisa Bankston.