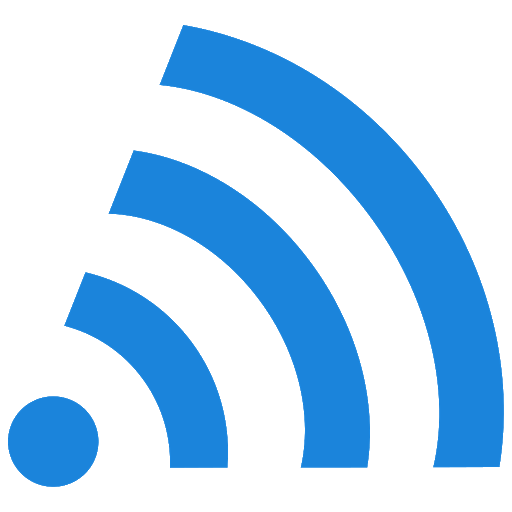 East Central Community College (ECCC) is providing drive-up Wi-Fi access only to current ECCC students in designated parking areas on the campus in Decatur.
Current ECCC students will be able to access the internet from 7 a.m. to 7 p.m. using Wi-Fi in the parking lots located at the front of the Career & Technical Education Annex (building No. 21 on the campus map), at the front of Brackeen-Wood Gym (building No. 22), and both lots (front and side) of the Sutphin Healthcare Education Building (building No. 28). The ECCC campus map can be found at www.eccc.edu/campus-map.
All designated parking areas will be marked by Wi-Fi access signs and provide a total of 248 parking spaces.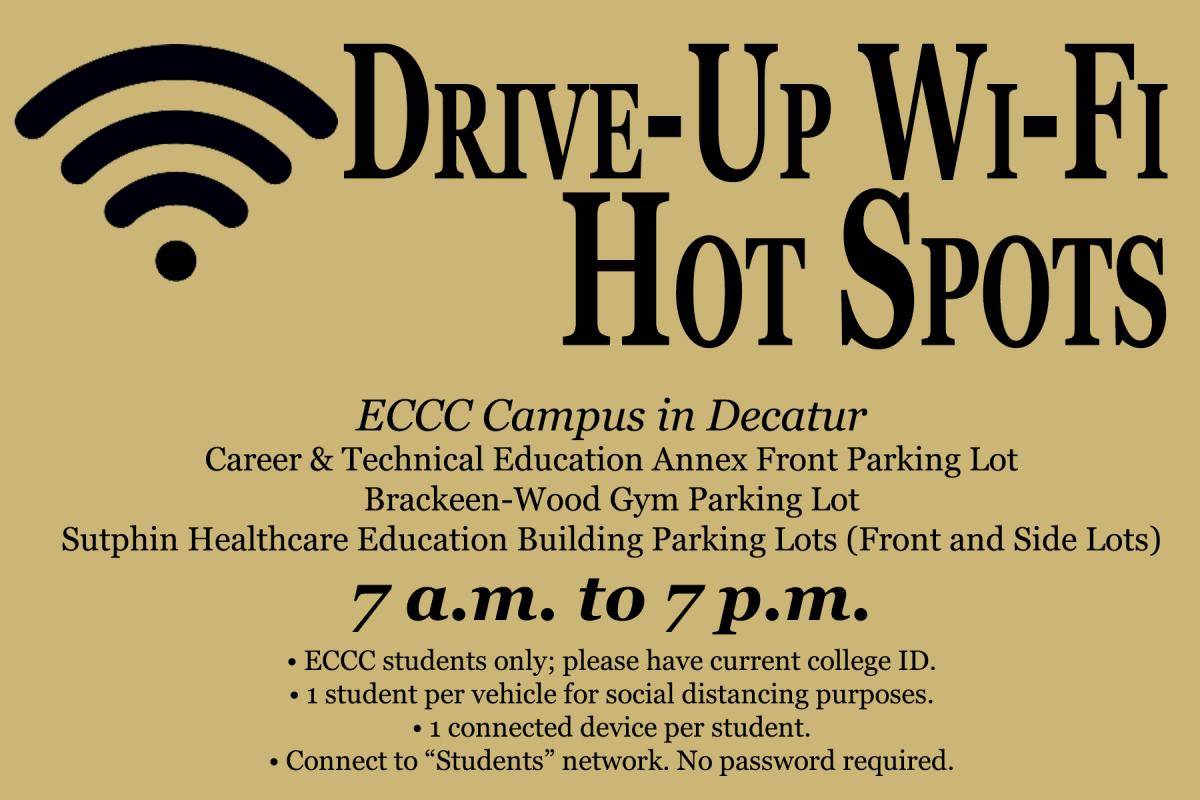 Connecting to College Wi-Fi
Connect to the "Student" network. No password is required.
These locations are for students only, so please bring your current college ID. There will be a limit of one (1) connected device per student.
It is recommended just one (1) student per vehicle for social distancing purposes.
Other Wi-Fi Sources
Students who cannot come to campus to access the internet from the aforementioned parking lots should identify locations within their own communities to access adequate internet capabilities.
The Mississippi Library Association maintains a list of Wi-Fi availability across the state that includes public libraries and parking lots. A map and an Excel list of those locations can be found at www.misslib.org.
Several internet service providers are offering free or low-cost internet and other opportunities to qualified individuals during this time. East Central Community College does not endorse any of these vendors nor does it verify terms or conditions. It is simply a non-exhaustive list of some of these providers. Among them are:


AT&T
Charter/Spectrum
Comcast
C-Spire
Sprint
T-Mobile
Verizon
Xfinity